February 10, 2021

5 minutes read
Anti-slip prints – what to look for?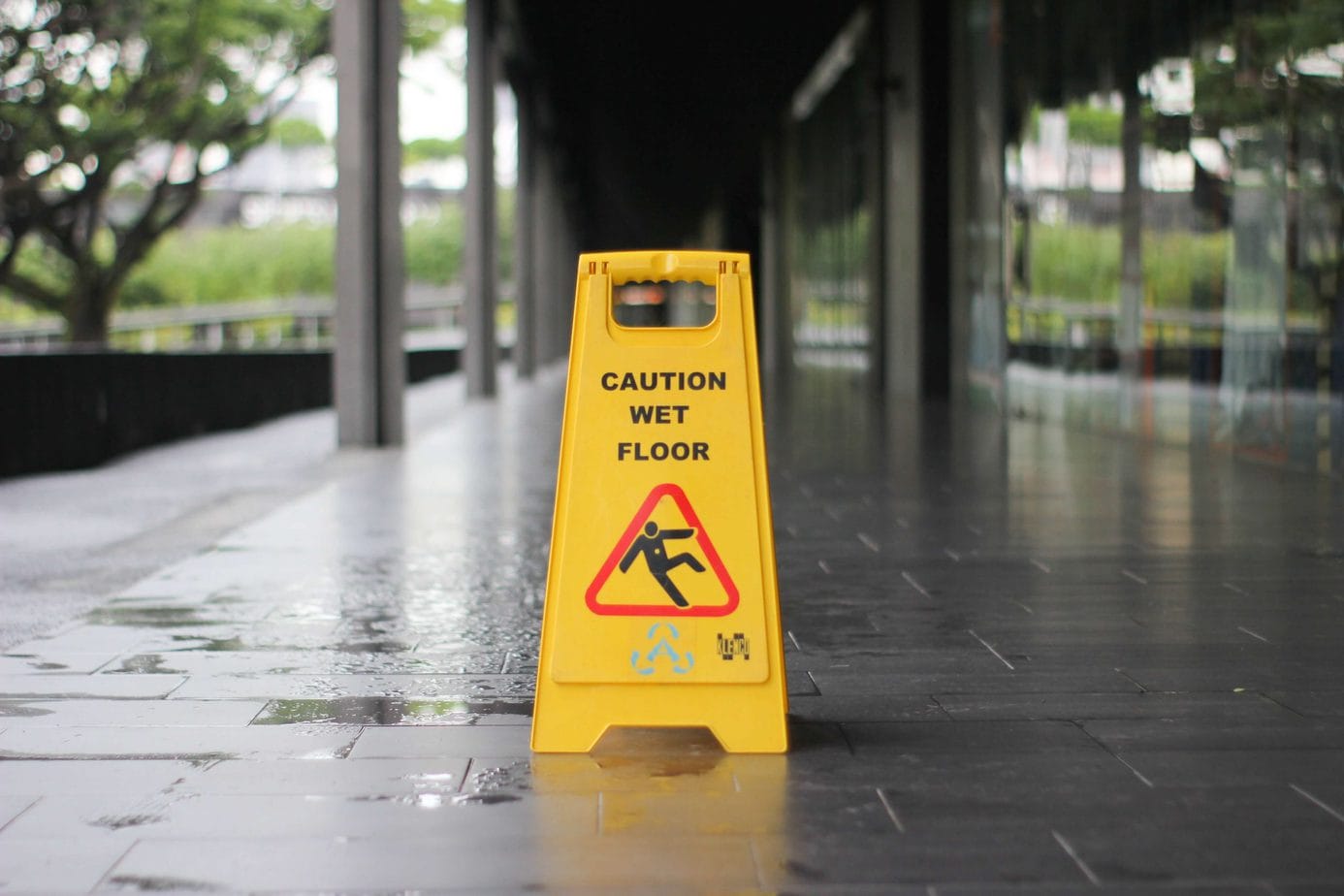 Accidents happen, and you can slip even in your own home. Looking for a way to protect your floor surface? Find out how non-slip printing can help with this
Every third statistical senior citizen, that is a person over 65 years old, falls down at least once a year. The more years the metric indicates, the greater the danger of falling becomes. For a person who is over 90 years old, this risk increases to 50%. These are the main findings of the report "Injuries among people over 60", prepared by the National Institute of Public Health PZH However, not only older people are at risk of falls. This problem can affect anyone. The risk of falling can be minimized while increasing your confidence at every step. Anti-slip prints come to the rescue.
A firm footing
Non-slip mats, such as those for the bathtub or those inserted into the shower enclosure, have been around for years. They make using the bathtub or shower tray safer and reduce the risk of falling significantly. However, not everyone is familiar with non-slip prints
These are the stickers in the maxi version, designed for special tasks. These stickers, made of high-quality self-adhesive film, are coated on top with a reinforced laminate with a rough, minimally convex structure. Depending on the intensity of use (that is, the number of people passing by or using the place), the prints can last unchanged for several months, and even a couple of years at home.
Anti-slip prints initially adorned floors primarily in public utility buildings, such as offices, banks, stores, schools, gymnasiums, cinemas or restaurants. They fulfilled a double purpose: they reduced the risk of falling, while at the same time being a carrier of advertising or information – company logos, promotional slogans and offers encouraging to purchase in a given store were displayed on their surface. Others were like signposts for customers and clients. They had short messages on them, such as "Keep your distance", "Turn left", or simply showed the way with arrows. Nowadays, anti-slip signs can also be found at home by individual users. This is a good idea, among other things, in apartments where there are young children, the elderly or people with limited mobility
Choose what you want underfoot
Anti-slip prints are nothing like the burly, grimy doormats. You can place these floor decals, which look like a single or multi-colored rug, in the hallway of your home. This kind of print not only protects you from slipping by providing a better grip on the floor, but it can also serve as a stylish floor decoration that will completely transform your interior. All you need to do is to prepare a design of floor stickers, and specialized companies engaged in the production of printing in any style
The way of applying the protective surface is not complicated. Stickers are placed on cleaned, smooth flat surfaces. The whole process is extremely easy to do and does not take too much time. This kind of prints, like mats, have universal application. You can safely stick them for example on floor panels, parquet, ceramic tiles or PVC floor. Their bottom layer adheres to the floor, and the top layer guards your safety. These stickers will take care of your every step and also emphasize the aesthetics of the room. You can find anti-slip prints in standard shapes, i.e. rectangular, square or round, but you can also buy less typical stickers, personalized on request