February 17, 2021

6 minutes read
3D printing – find out its biggest advantages and disadvantages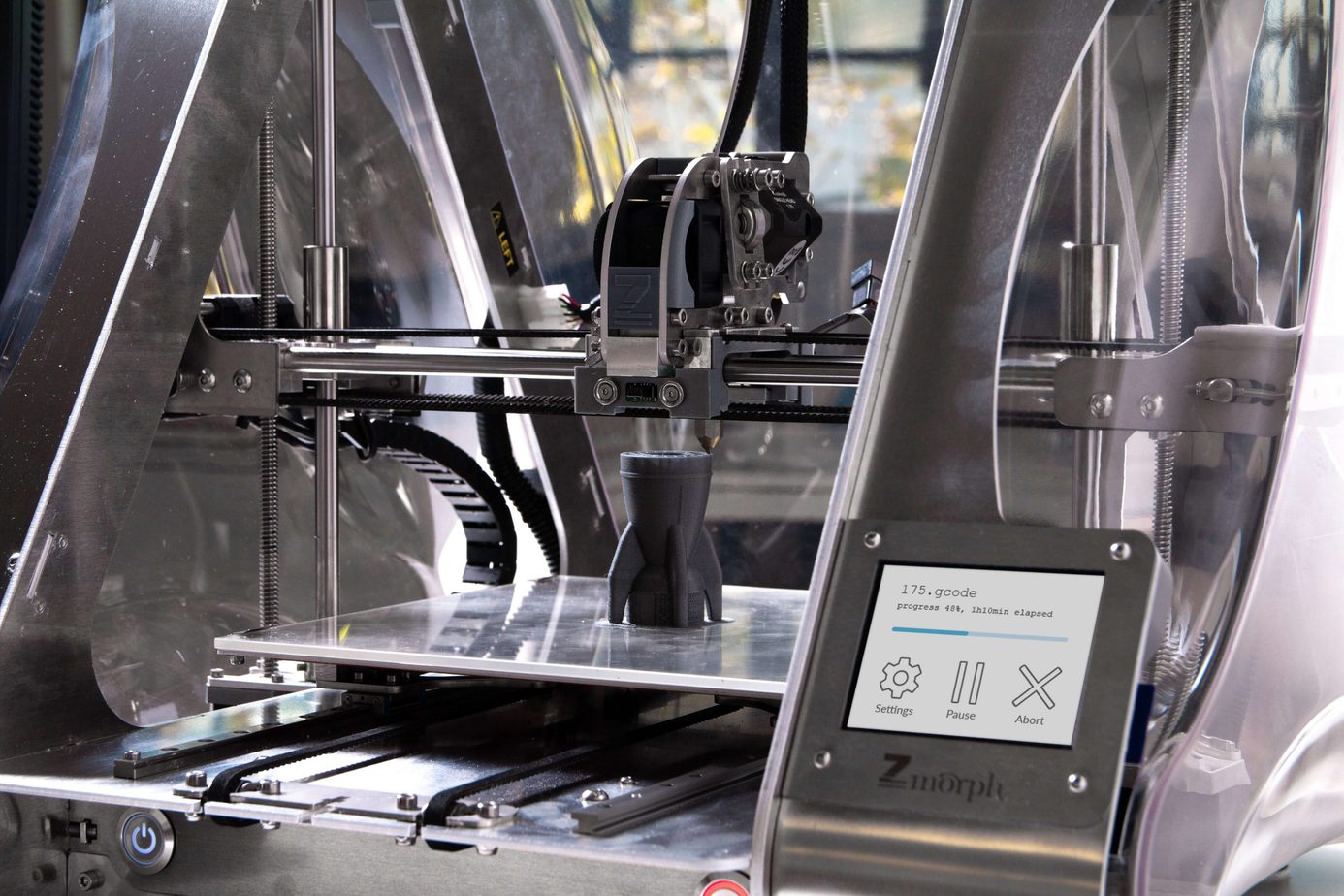 3D printing technology was first patented over 30 years ago, but it's only recently that the 3D printer market has really taken off. Learn about the pros and cons of 3D printing devices.
How does 3D printing work?
3D printing, also known as spatial printing, involves creating a physical object seen in three dimensions by applying thin layers of material stacked on top of each other. The lower the height of each layer, the more the resolution of the print itself will increase, which will affect the perception of the overall print. The technique used in 3D printing is also called incremental-additive, and 4 elements are needed to create a finished object, namely:
a three-dimensional computer model,
software used to work on the model,
3D printer,
material from which the object will be made.
The materials that can be used to create 3D objects are very different. It can be plastic filament, polymer resin, glass, metal, plaster or powder. The possibilities are virtually endless, as with new advanced technologies, it is possible to print small objects, such as sugar, by suspending them in the air. The most common material used in printing, however, is a thermoplastic (polymer) that acquires great plasticity when exposed to temperature. Models used for 3D printing are designed in specialized 3D modeling software, such as Blender or AutoCAD, so before you start your adventure with this technology, it is worth to get familiar with the operation of these programs.
Advantages of 3D printers – first of all, saving
The biggest advantage of 3D printers is their versatility and possible use in various fields. We are talking about printing prosthetic hands, houses, building mock-ups and many other objects, including those of everyday use. 3D printing is something relatively new, so – as the years go by – this technology is bound to become even better
Another of the advantages of 3D printers is the low cost of the projects when compared to their traditional counterparts. Previously, the cost of producing a prosthesis, for example, was very high, making it unaffordable for some patients. Today, using 3D printing, the cost of producing a prosthesis ranges from $20 to $50, which is a small amount compared to the price of a regular prosthesis. 3D printers can therefore be a real savior for the medical industry
These devices also make it possible to produce high-quality prototypes of the devices, fully demonstrating their use before wholesale production begins. This allows you to point out certain design flaws and examine the design itself without devoting large amounts of capital resources to do so. 3D printing also allows you to prepare and print many small parts yourself, without having to import them or use specialized equipment for this purpose.
Disadvantages of 3D printers, or learning patience
3D printers, like all other devices, in addition to many advantages, also have some disadvantages. One of them is the relatively high cost of the machine itself and the filaments, which can scare off some hobbyists and DIY enthusiasts. In a few years, surely the prices of 3D printer parts will drop, which will attract fans of the technology to explore 3D printing again.
Besides, the printing time itself for individual objects can be very long, which means that we will not always use it in mass production. One of the often mentioned disadvantages of 3D printers is also the very loud noise produced during their operation, which can be quite a nuisance. In addition, if there are defects in the printed object, unfortunately, the whole process must be repeated from scratch, because there is no way to edit or repair them