December 9, 2021

9 minutes read
Garment printing. What's most important?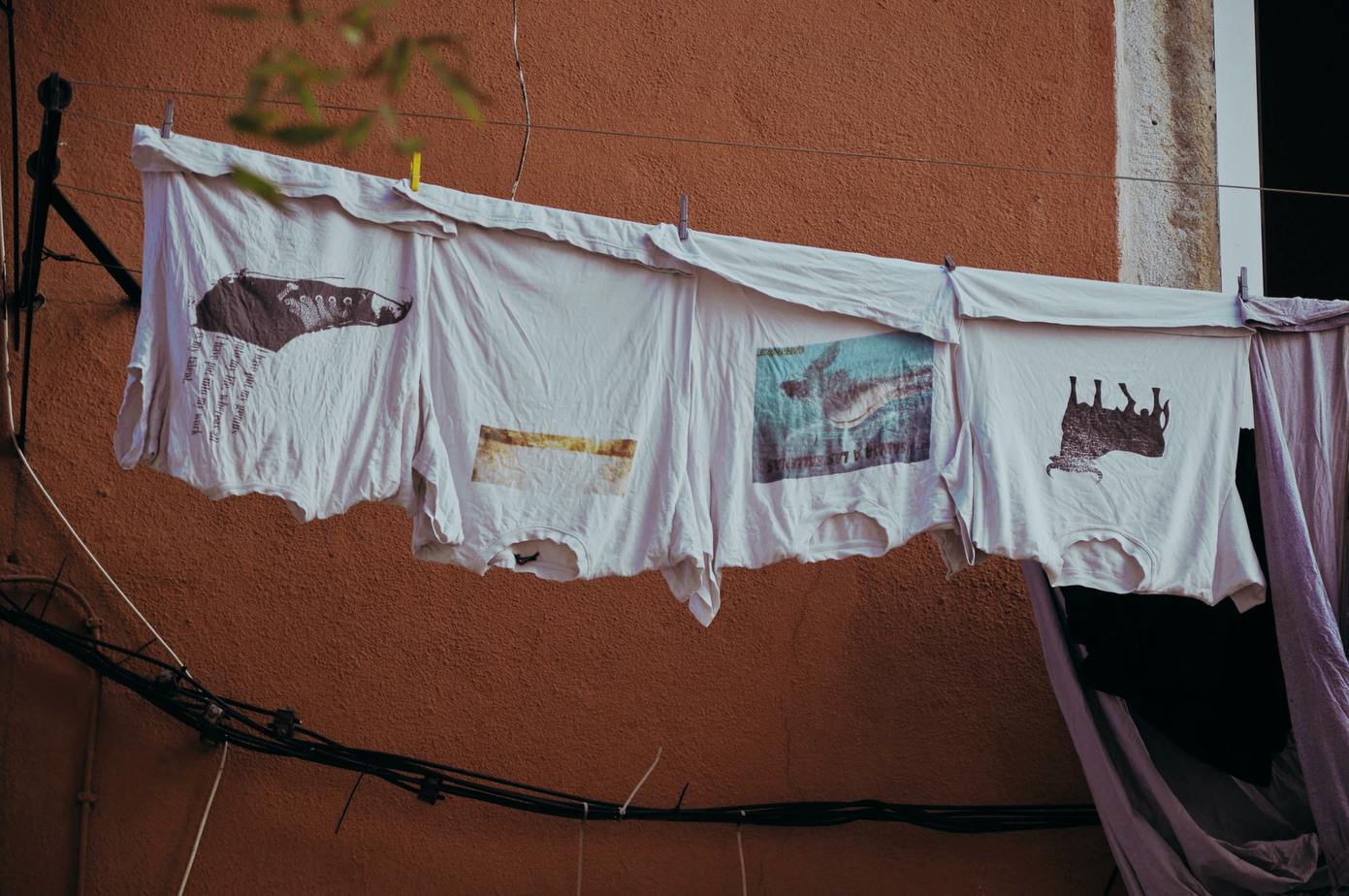 Colorful printing is a fashion trend of the last few seasons, but also a great way to advertise your business or create a unique product.
Various modern methods of printing on fabrics make it possible to create unique garments. T-shirts and sweatshirts, baseball caps and bandanas, jackets and raincoats with images or text of your choice can be a way to express yourself and a great marketing tool. Each of the existing printing technologies has both advantages and disadvantages. Before choosing a particular one it is worth not only to be familiar with them, but also to determine on what material we want to print and for what purpose.
What to pay attention to before printing?
In order to make the best possible printing on clothes, while choosing the technology you should take into account several factors:
the type of material and its color – this has the greatest impact on the final appearance of the print;
material structure;
size and placement of the print;
size and complexity of the graphic, i.e. how much detail it has, tonal transitions, etc;
the volume of the order;
our budget;
target group, i.e. for whom we are preparing the T-shirt or cap with the imprint, what type of clothing will work for specific recipients;
intended use, e.g. how the printed T-shirts will be used;
the durability of the print.
We should think about all these issues before we decide on a particular printing technique.
Technologies of applying prints on clothes
There are several proven methods available today for creating prints on fabrics. They are less durable or more durable, cheaper and more expensive, accurate and precise. On customers' request, they can be fluorescent, convex, glitter, etc. Modern machines make it possible to create truly unique products.
Screen printing
If you are interested in economical ways of printing on t-shirts, screen printing is one of them, but when ordering fairly large batches (50 pieces and above). The method involves transferring a design using a stencil through which dye substances are applied to the t-shirt in layers. With this technology, you can print complex shapes and apply images to small pieces.
The advantages of this type of printing are:
ability to print on cotton and synthetic garments;
creation of even color layer on the fabric;
high quality saturated image that can withstand up to 60 washes;
availability of various effects (glitter, volumetric images, imitation rubber or velvet surface, etc.).
The disadvantages of screen printing include the high cost when ordering a single product, which is due to the rather time-consuming initial preparation, and the limitation of the number of colors used – 1-6 colors are possible.
Sublimation printing
In this method, the ink is applied to a specialized film or paper, and then transferred to the material. Colouring substances undergo a gaseous state under the influence of high temperature and pressure, and in this form they penetrate the fabric fibres. This technique is perfect for photorealistic prints.
In sublimation's favour are such issues as:
photographic quality of prints – photos are multicolored, with transitions and gradients;
the size of the print can reach up to 40 × 50 cm;
cost-effectiveness for low-volume printing;
high resistance of the image.
The disadvantage of this method is the need to use synthetic material – at least 50-60% polyester fibers. Natural fabrics do not absorb paint well and the image fades quickly. Besides, sublimation is suitable only for bright things.
Currently, there are several ways of sublimation printing on cotton. One of them is to apply a special primer to the product by screen printing.
Thermal transfer printing
Graphics are initially applied to a special carrier – flex or flock film – then, using a thermal press, this carrier is heated to 130-160 degrees. Under the influence of temperature the thermal transfer adhesive with pigment melts and penetrates the fibres of the target fabric. After cooling, the image remains on the material.
Thermal transfer is suitable for printing on small parts of clothing (pockets, cuffs), on products with a complex shape (baseball caps, hats), on things with protruding elements (buttons, zippers).
In addition, this method:
can be used for printing on various fabrics (natural, synthetic and their any combinations);
is very durable – the foil is resistant to washing and fading;
allows to obtain a bright image with a large number of colors;
creates a permanent print that will survive repeated washings without loss of quality;
suitable for printing on colored materials;
is best for small print runs (even from 1 piece).
Unfortunately, this method also has limitations – inability to produce a photo-quality image and create complex prints with small elements.
Direct digital printing
This is not a very popular and widely accepted technology. It provides direct printing without the use of intermediate media. The process is similar to regular paper printing, but requires a different printing unit and coloring agents that hold securely on the fabric. Its undoubted advantage is the ability to apply images to dark-colored fabrics.
Other advantages of digital printing are:
quite high durability – the print can withstand more than 60 washes without losing its quality;
possibility to print on pure cotton;
high quality – the print lasts over 60 washes without losing its quality; possibility of printing on pure cotton; reproduction of even small elements and tonal transitions;
high quality color image;
possibility to print on coloured materials;
affordable price, even for low runs.
The main disadvantage of this method is that it can only be printed on natural fabrics.
Main photo: Micaela Parente/unsplash.com