January 22, 2021

7 minutes read
Illuminated drawing board. When is it needed and which one to choose?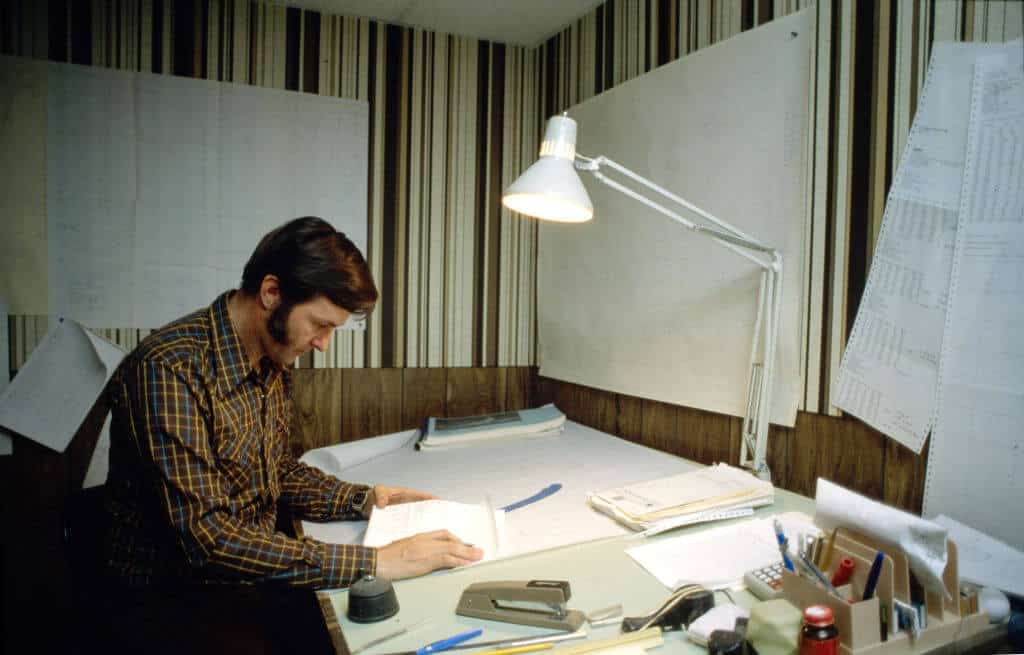 Illuminated drawing board is a modern version of the traditional tracing paper. The device is compact and universal. Will it work better at home, or maybe in the studio? Is it even worth considering its purchase?
Drawing board came into mass use during the industrial revolution (turn of the eighteenth and nineteenth century) and revolutionized the way of making drawings and projects, which was the use of ordinary tables or desks for reading books in libraries. This device, ingenious in its simplicity, seemed to be the ultimate, refined form which would serve architects and designers forever.
However, technological development joined the game and traditional drawing boards were largely replaced by advanced computer programs. So what is an illuminated drawing board, why the idea of creating a separate device under this name has come back and is it worth having?
Tracing paper for the 21st century
An illuminated drawing board is dedicated to people who want to create a drawing from scratch or copy an already existing design by hand. On the Internet we can find devices in several sizes – from the most popular A4 and A3 to less obvious, such as A5. LED lighting, in the case of many models with adjustable power, is to ensure comfortable work
First of all, such lighting will not dazzle us, and after several hours of work will not cause pain and eye fatigue. LED lighting is also characterized by energy efficiency. So we do not have to worry that the board will cause a drastic increase in electricity consumption. By adjusting the power of the light we can choose the right intensity ourselves. Manufacturers promise that the power of light can be adjusted even in such a way that the board works well with thick paper
Functionality and convenience
The size of the device can also be selected according to our preferences. Even if we decide on A3 format, the device still remains light and thin. It does not take up much space and we can easily take it on a trip, on vacation with a child or carry it home with us from work every day. Thanks to its acrylic construction the item is durable and scratch resistant
Consider the option of illuminating the drawing board – for more amateur use, such as as a tool for children, a version with constant light will certainly work great. If you want more control and precision when working with the product or know that you will want to transfer designs to thicker paper, it is definitely worth considering the purchase of a board with adjustable light output. A drawing board is most often powered from a microUSB port or via a DC adapter. Here we have to decide for ourselves which option suits our lifestyle better. For sure, the USB power supply makes the device even more mobile. We can easily connect it to a powerbank or smartphone.
At home and at work
The application of the illuminated drawing board can be very wide. On the one hand, we can treat it as a completely professional product in the architectural studio or surveying office. Thanks to backlighting, we can very precisely copy maps and sketches with many details. The board can be successfully used for analyzing X-rays in dental or physiotherapy offices
On the other hand, with the help of this device, we can transfer an embroidery design, create a tattoo design or combine two designs together to create our own wall painting. All this makes that in every hobbyist studio there should be a place for this device. It is also perfect for home – with its help you can create a coloring book for children with their favorite fairy tale characters or retraced text written in beautiful font for a holiday greeting card. In the evening, the drawing board can be transformed into a mood lamp. Soft light for watching TV? Why not!
Illuminated drawing board is a versatile product. Manufacturers offer boards tailored to the needs of each user. Before deciding to purchase it, it is worth to pay attention to the additional equipment of the product, such as the included case, replaceable power tips, but also the length of the cable. The product will certainly prove useful for both amateurs and professionals. It is also an interesting idea for a gift for an artistic soul