January 8, 2021

11 minutes read
3D pen. Toy for children or an interesting writing gadget?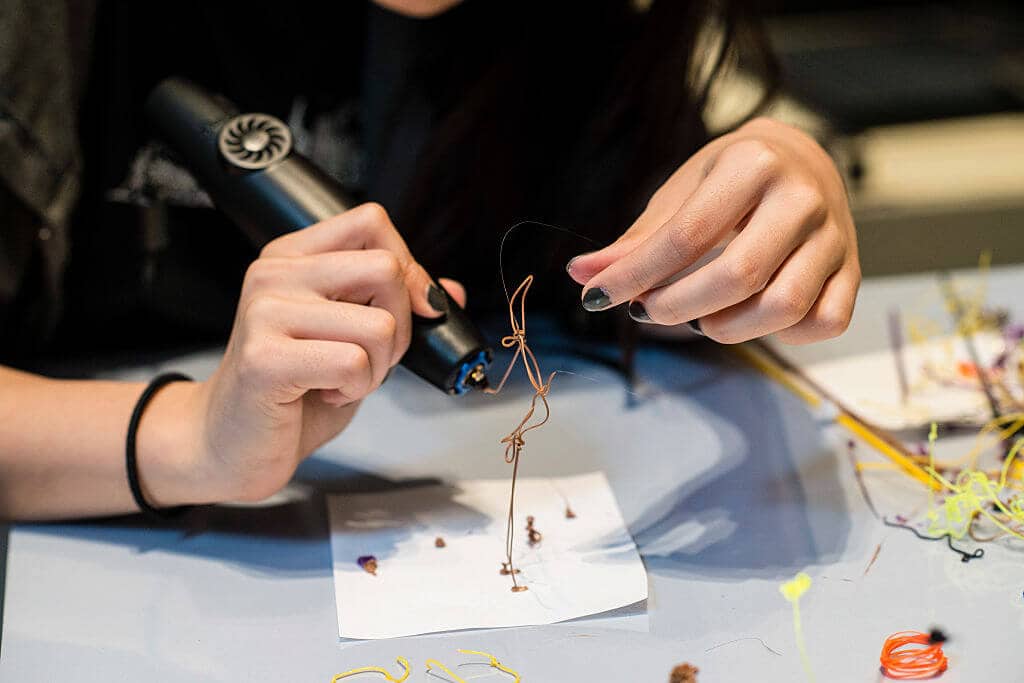 With the development of 3D printers, 3D printing has become accessible to most of us. However, it was 3D pens that made it more accessible to everyone, and child's play.
Today, 3D printers and 3D pens are devices as common and accessible as personal computers or smartphones. And while printers still require special software and knowledge, the use of a 3D pen is limited only by our imagination. Perhaps that is why this inconspicuous gadget has the patch of a toy for children.
A brief history of the 3D pen
Contrary to appearances, 3D pen is not a novelty on the market. The first model, 3Doodler, was created back in 2013. Its creators, Peter Dilworth, Daniel Cowen and Maxwell Bogue, were not satisfied with the possibilities offered by 3D printers at the time, so they decided to create their own device, which was intended to become a basic tool for 3D printing. As we know, this did not happen and, although many new models have appeared on the market so far, 3D pens still live in the shadow of printers.
What is 3D printing all about?
3D printing has become a permanent fixture in industry, science, medicine, construction, art, and even gastronomy, and we are still finding new ways to use it.
The first stage of printing is to prepare in a special program a digital, three-dimensional model of the object that we want to print. Then the model is "cut" into layers by another program (the so-called slicer). In the last stage, the printer gradually arranges these layers using a special, melted cartridge – filament.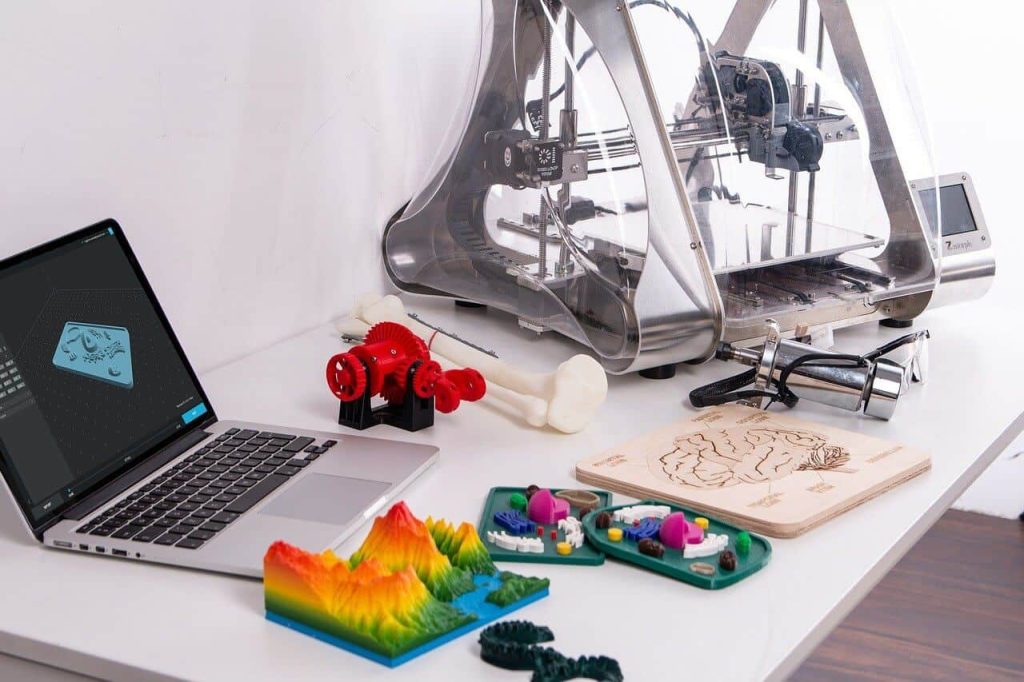 Filament is a thermoplastic material that initially takes the form of a thin line wound onto a spool. From this spool it goes to the printer, where it is heated to its melting point and applied to the device's heating plate through a nozzle in a moving head. The technology is called Fused Deposition Modelling, or FDM for short.
How does the 3D pen work?
The operation of the 3D pen is not so complicated, it does not require special technical knowledge and additional software, although the printing itself is also based on the FDM technique. In the case of the pen, we press one button so that the filament is melted and released through the nozzle. Then all you have to do is start drawing the spatial object. Filament, which is the cartridge for the pen, comes in many colors and types, but currently the most popular is PLA, which is cheap, completely biodegradable and harmless to the environment.
3D pen – for whom?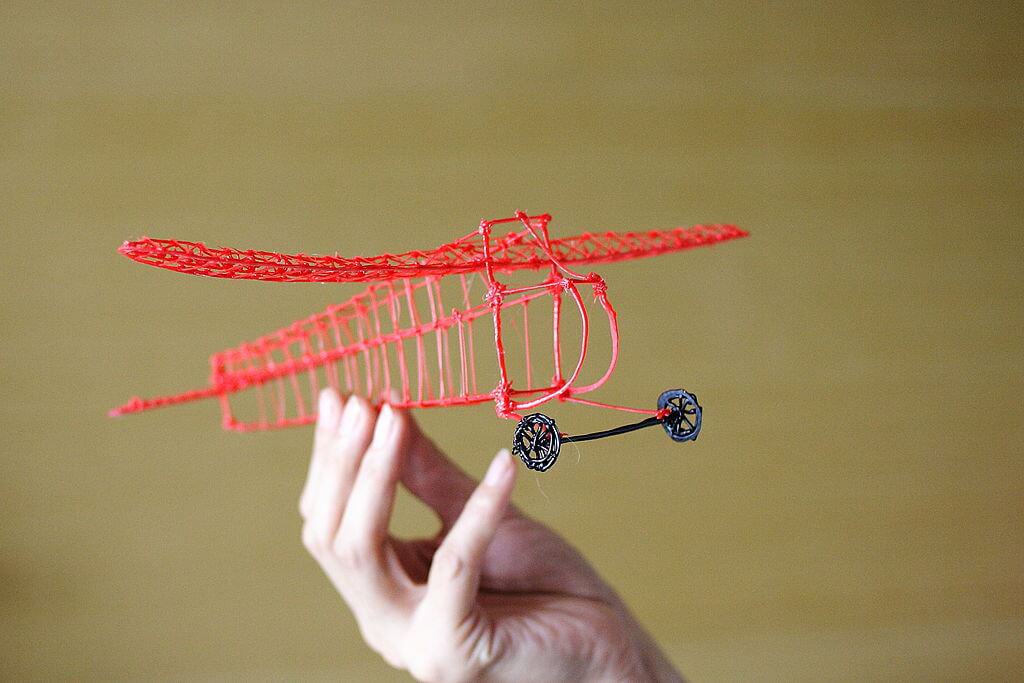 The 3D pen is wrongly associated primarily with toys. However, it certainly has educational value and can help children develop their creativity. It is also an interesting gadget and can be a good gift, even for a picky child. Toy pen models are certainly cheaper (although not always cheap) and less efficient than the "adult" ones.
In the case of older users, a 3D pen may come in handy, for example, for modeling enthusiasts to create unique miniatures and for DIY enthusiasts who love to repair small faults at home. It will also appeal to people who like practical and unusual solutions in everyday life, such as printed soap dishes or fruit baskets.
Among professionals, the 3D pen has found two main applications:
It is perfect as a complement to a printer, which does not offer the possibility of adding or correcting elements in the finished print. Printed models can have smaller and larger defects or cavities, which can be easily repaired with the pen. If the model requires the addition of some detail, you can also reach for the pen here

As a creative tool it has found its place in art. Unlike a printer, which usually has a limited printing surface, a 3D pen gives the possibility of almost unhindered creation of spatial objects and creative expression. This is why many contemporary artists are reaching for it.
Although the vast majority of models available on the market are designed for children, you can easily find some that are described as professional. For younger users it can be an interesting gadget with educational values, but only in the hands of an adult will the pen present its true potential and become a practical and precise device. Pens will probably never replace printers, but they are undoubtedly not just toys, and certainly not just for children.