July 6, 2021

6 minutes read
How to store paper so that it does not lose its quality?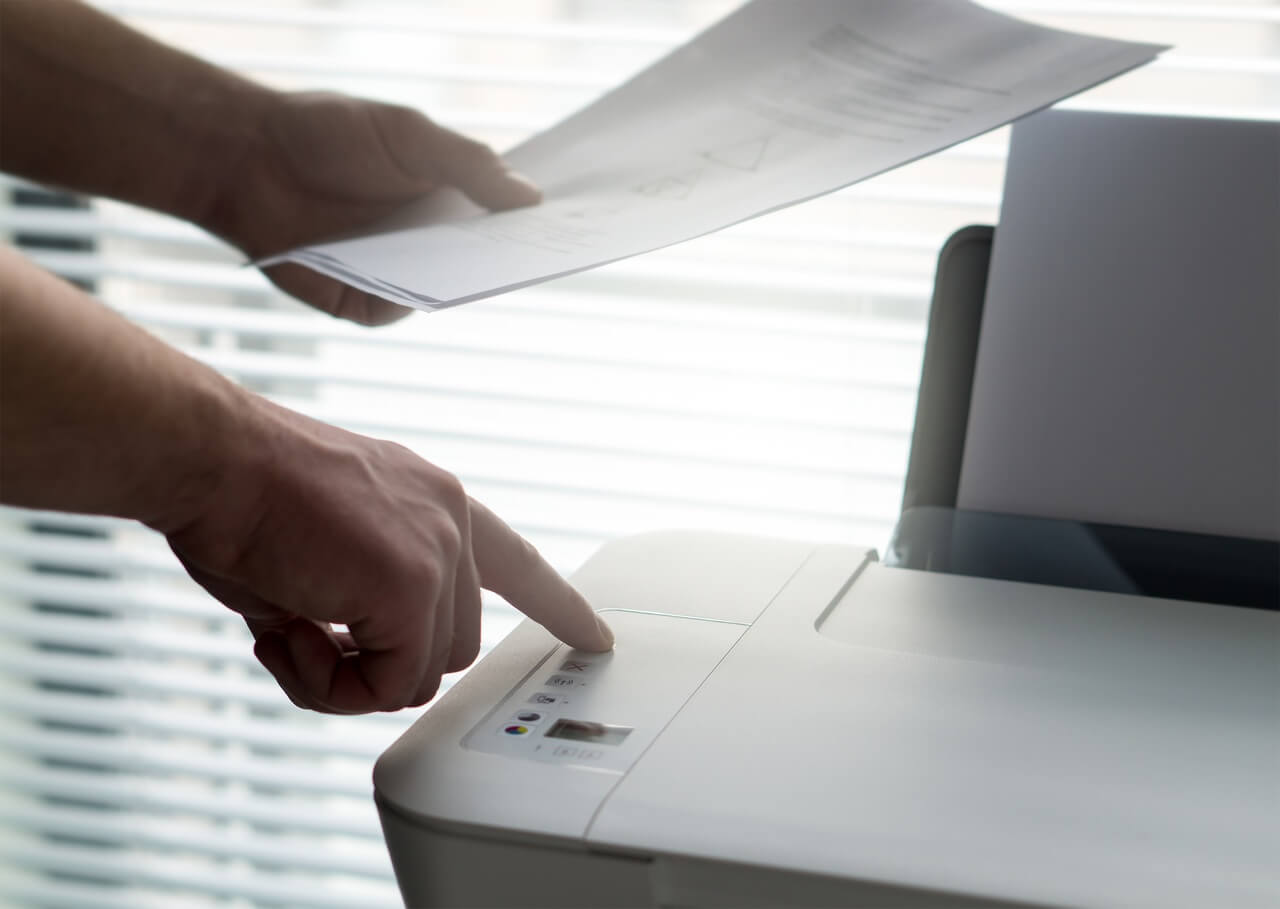 Properly stored paper has many benefits: better print quality, less risk of damage to printing equipment and respect for the environment. Just follow a few simple rules.
Storing paper seems to be an issue that does not require instructions. Unfortunately, only on the surface. Very often, improperly stored paper is subject to mechanical damage, absorbs moisture from the environment and, as a result, is unusable. By observing a few simple rules, you can avoid wasting paper and incurring additional expenses.
Paper storage – the basics
Even if you do not want to make storing paper a big issue and provide a suitable room, it is worth following a few rules:
Storage in a dry room – paper is hygroscopic. This means that it absorbs water, even from its surroundings. Moist rooms and places where water vapour penetrates are absolutely unsuitable for storing paper. You should also avoid places near doors, windows, air conditioners and ventilation.
Keeping reams in their factory wra pping – The easiest way to keep paper intact is to keep it in its factory wrapping. This wrapper provides protection from moisture and dust. The ream should only be unsealed when you want to place it in the printer or copier tray.
Protecting an Open Risk Paper – Excess paper from an open risk, i.e. anything that will not fit in the machine, should be carefully protected. The first option is to leave the rest of the paper in its original wrapping and seal it with adhesive tape. You can also put the paper in a plastic string bag and seal it.
Flat storage – Trays and machine casing are not good places to store paper. A level and flat surface is best. This will prevent the paper from deforming. Importantly, placing paper directly on the floor is not an optimal solution either. There is a high risk of moisture being absorbed from the floor. The optimal solution is to store the paper on pallets, on a shelf or in a cupboard.
Paper storage time – a three-month rule is best. Do not buy paper for a longer period of time. The longer we have to store the paper ourselves, the greater the risk of losing its quality.
Protection from the sun – this seems like obvious advice, but it is worth reminding you of it. Exposing paper to sunlight causes it to dry out and turn yellow.
Storing reams – the advanced version
If you want to create the best conditions for storing paper, you cannot do without a dedicated room. The first parameter to pay attention to is the temperature: from 20°C to 24.4°C. The second measurable indicator is the relative humidity in the room, ranging from 35% to 55%.
When we order large quantities of paper, we usually receive them in collective cartons. When stacking cartons on top of each other, remember to stack no more than 5 reams of paper of the same size. The pyramid should be stacked carefully – so as not to crush the corners or otherwise mechanically damage the paper.
The same risk as dampness is excessive drying of the paper. Paper that shrinks, crumbles, the edges become dry – all signs that there is too little humidity in the room.
Benefits of sensible paper storage
Taking good care of your paper is key to improving print quality and productivity. By following a few simple tips, you can increase efficiency and significantly improve quality. It's also an environmentally friendly measure that many companies care about.
The issue of paper storage is not just about unprinted reams. Companies store printouts, paperwork, blueprints and many other paper documents. Storing them the right way will ensure that they will last for years to come.
Check out our quick guide on how to choose the right paper for your printer.