September 2, 2022

5 minutes read
What will Adobe InDesign help you with?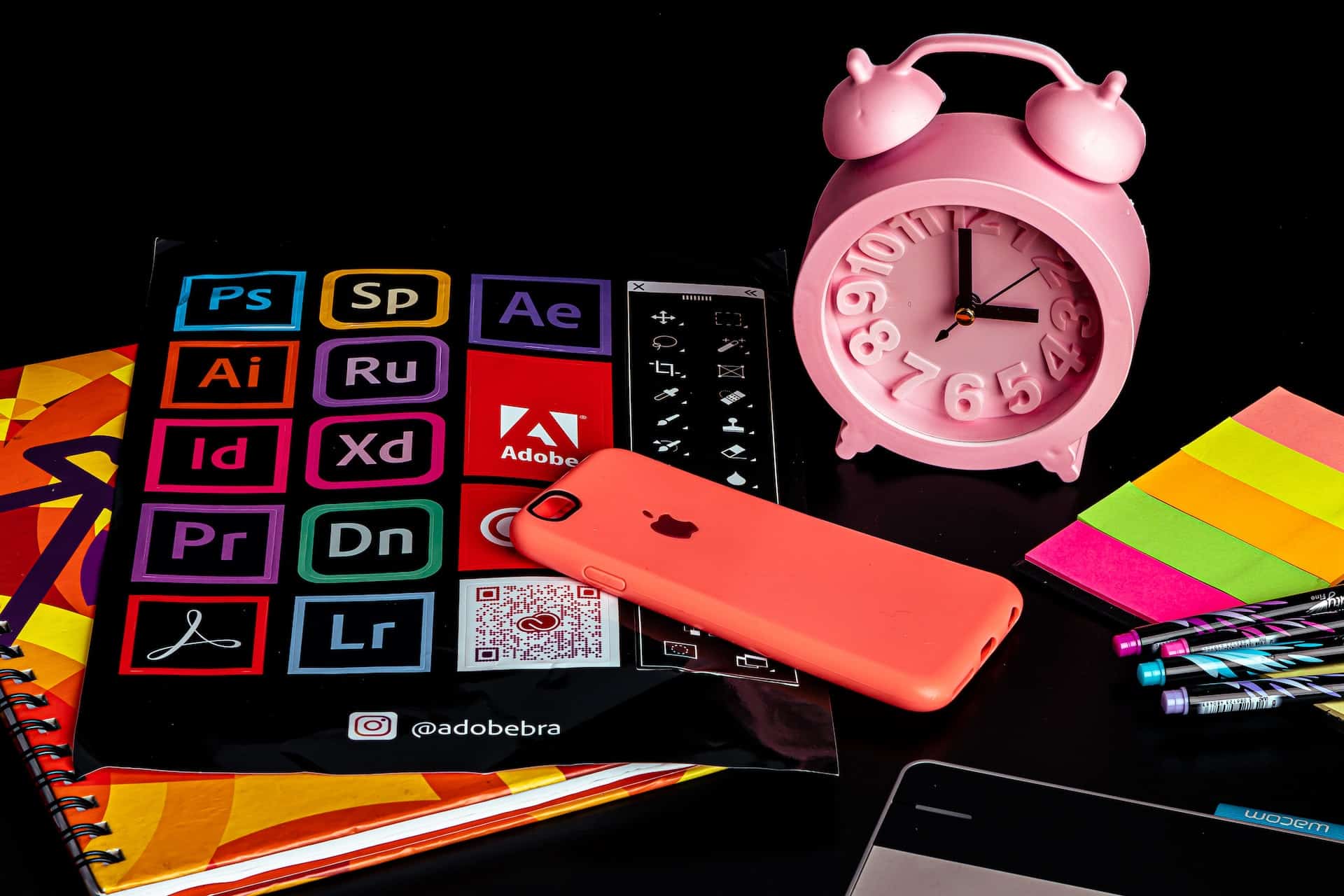 InDesign is a program from Adobe Systems that was released back in 1999. Over its more than two decades of existence, Adobe InDesign has expanded its capabilities significantly. Today it is the leading software for designing and creating layouts for print publications and pages for digital media.
What is InDesign used for?
InDesign originated as a program for creating paper publications. The software's current capabilities also allow it to be used to design websites, apps for iPhone, iPad, Android. InDesign also allows you to create layouts for:
newspapers and magazines;
brochures and flyers;
banners and posters;
RESUMES;
online advertisements;
postcards and greeting cards;
stickers;
business cards;
books and catalogs;
magazines and books in PDF format.
Other programs, such as Adobe Illustrator or Photoshop, can be used to create single-page files for print or multimedia. However, for multi-page projects of complex publications, InDesign is indispensable.
Owners of their own sites or blogs can use the software to create pages with text, photos and interactive inserts. Once the file is prepared, it can be immediately published on the Internet.
Who will find InDesign useful?
Since the primary task of the software is to develop the layout and design of print or electronic publications, the main users of Adobe InDesign are:
publishing houses;
printing workshops;
Creative groups of advertising agencies;
offices offering graphic design services.
In addition, freelancers often use the program: designers, graphic designers, digital artists.
Features of InDesign
InDesign is a program that has unique features applicable to every area of design. To create unique postcards, banners, resumes, presentations or book publications, InDesign offers the following features:
quick, intuitive adjustment of the size of the mockup and its individual elements;
access to images, layout templates and fonts in Adobe Stock and Adobe Fonts services;
convenient image insertion, which automatically places the most important part of the image in the center of the frame;
use of fonts in the OpenType SVG format, which enables unique design using colored letters, numbers and other symbols
CMYK, Pantone or InDesign add-on colors, which optimize the file for printing.
The uniqueness of the program lies in the unlimited possibilities for realizing creative ideas. InDesign supports drawing tools, interactive layout functions, as well as Photoshop effects (customizable transparency, gradients, etc.).
Advantages of Adobe InDesign
The software definitely has many advantages that speak for its use, including:
many tools for fast and accurate work with text;
ease of creating and editing tables;
the ability to add any graphic formats to the layout;
good compatibility with other Adobe suite programs, such as Photoshop, Illustrator, Acrobat Pro DC;
Interface structure similar to other Adobe products;
large number of ready-made layout templates in online libraries;
multiple file formats in which to save a project.
Although the software is paid and the subscription itself quite expensive, thanks to its wide functionality Adobe InDesign currently has no major competitors on the market and is the first choice of most graphic designers, designers, printers and publishers.
main photo: unsplash.com/Lucas Santos