September 22, 2021

7 minutes read
Why order printed wrapping paper?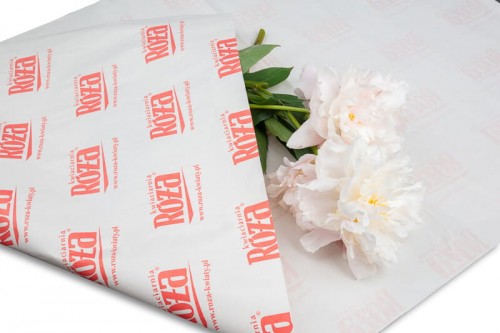 Wrapping paper is an excellent alternative to environmentally friendly foil. If it is additionally supplemented with prints, it can also promote the company.
In the past, paper was very often used as packaging. Then its popularity decreased in favor of foil. Today, however, more and more companies decide to use paper for packaging again. It has many advantages, which are now highly valued. To further promote and highlight the company's image, it is worth choosing wrapping paper with an imprint.
When is it worth choosing wrapping paper? What kind of paper should I choose? Where can you buy custom printed wrapping paper? Check it out!
The advantages of wrapping paper
Packaging material such as wrapping paper is a type of lightweight paper that can also be coated with a thin layer of plastic, depending on its application.
Nowadays, wrapping paper is very often printed and has an attractive appearance, because the logo on the paper can be used for effective promotion of the company and to create an environmentally friendly image.
Among the main advantages of wrapping paper, it is worth mentioning:
low price,
environmental friendliness
aesthetic appearance,
wide range of applications,
easy to use.
Wrapping paper – applications
Thin wrapping paper has a very wide range of applications and it can be used to wrap all kinds of products. It is most commonly used in the food industry, but is also used to protect other items.
Examples of packaging paper applications:
securing food products;
wrapping clothes;
protection of delicate items, for example made of glass;
packaging fillings.
As you can see, wrapping paper and also printed wrapping paper can have a very wide range of applications and they are not only suitable for securing different types of products. In addition, they can make these items look more prestigious and can also support their durability, which is important when it comes to food packaging.
Types of packaging papers
Currently, you can find various types of wrapping papers on the market, which are divided according to their structure – the grammage and the materials used to produce packaging of this type.
PE (polyethylene) coated wrapping paper is most often used for food packaging. This is a plastic that is safe for food and provides additional protection. Packing papers of this type are effective in protecting food and extending its shelf life, as they are great for storing it in the refrigerator.
For non-food products, papers such as parchment, semi-perchment and tissue paper are used, which have a lower grammage and are not coated with plastic. The thickest paper is newsprint for packaging, which is often used for liquor or flowers. It has the highest grammage and is similar to newspaper, as the name suggests.
Wrapping papers are available in many colors to choose from. Most commonly, they are ordered in white and brown colors.
The above types of printed papers can be purchased from the online store of the company Ekspert Południe, which also deals with personalization of packaging materials by making prints on them.
Printed wrapping paper
To give your wrapping paper an individual look, it's a good idea to have it printed. Printed wrapping paper is great for promoting a company, as it helps to build its consumer recognition and professional image.
Products packed in printed paper look more prestigious than if the paper was plain and had no marking.
It is also worth noting that printed wrapping paper intended for packing food products is completely safe for them, because it is based on paints that are approved for contact with food.
Buying printed wrapping paper
Currently, printed wrapping paper can be purchased most easily directly from its manufacturer, for example, through its website.
In order to place an order, it is necessary to provide a logo design and agree on how it should be arranged on the paper.
Main image: customer material