September 23, 2021

5 minutes read
Printing on clothes – advantages and methods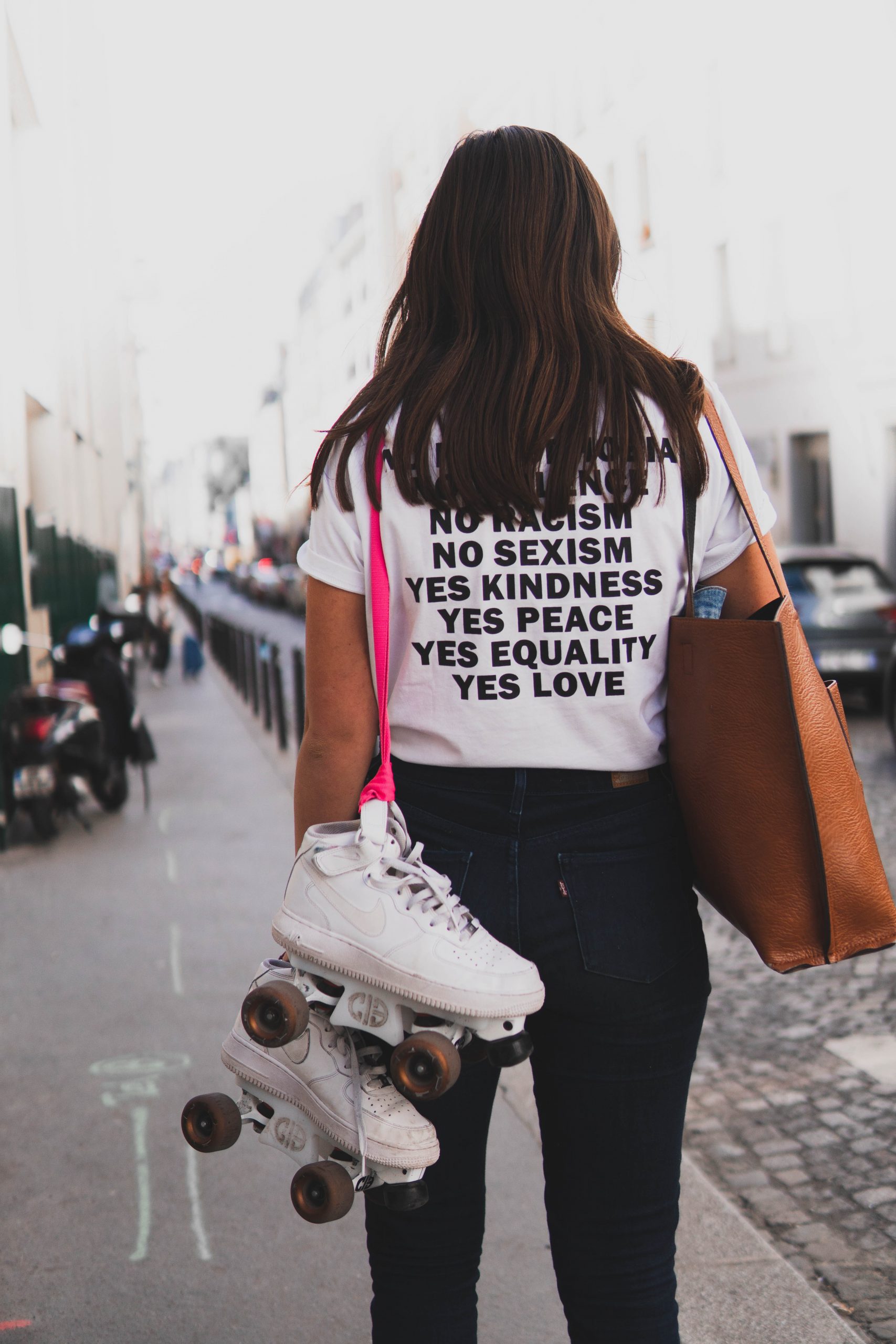 Modern methods and technologies allow for various prints to be made on clothing. This is a great way for employee apparel and to put your logo on clothing for marketing purposes. Learn about clothing printing methods and their benefits.
Methods of printing on clothes
Modern technology not only allows you to print your chosen design on clothing, but also to choose the most convenient method. What solutions are available on the market?
Sublimation
Sublimation is one of the most popular methods of printing on clothes. It works best, especially, when you want to put on clothes a photo and you care about its durability and the most accurate reproduction. In order to make a print using this method, you will first need to print your design with special inks on sublimation paper designed for this purpose. Then, using the press, it is pressed into the chosen fabric. What is the basic advantage of this technique? First of all, the fact that the prints are very durable and do not rub off even during washing. Additionally, it is quite a cheap method, even if you decide on a small edition. However, it is worth remembering that sublimation prints will be visually attractive and durable only on polyester fabric (or its admixture) of light color, preferably white, which is quite a limitation.
Flex foil printing
Another popular and often used method of printing on clothes is flex foil printing. This technique consists in printing flex foil on a solvent. Then, using special markers, prints are cut out along the contour. At the next stage, the foil is scooped out using a transport foil, placed on a T-shirt and pressed. This is a method that has many advantages, but the greatest of them is certainly very good color reproduction and its durability. Thanks to flex foil printing you can print multi-coloured and gradient patterns on your clothes. Remember, however, that this printing technique will look good only if the pattern has a fairly simple shape without small elements.
Flex-flock
Another method of printing that will work great on clothing is flex-flock. This technique will work best for prints that are not too complex. It is therefore the ideal method to create shirts with company logo, such as for example corporate clothing zone-logo or medical clothing Warsaw offers places where you can use this option. In order to make an imprint with this method, first a foil is cut out with a plotter , which is then stuck on the material and heat pressed with the help of a thermal transfer press. The advantages of the flex-flock method are that it guarantees the durability of the print and that it will not wear off. However, it is worth remembering that using this technique we will not obtain gradients and intense colors.
Screen printing
Screen printing is a method thanks to which you will obtain the highest quality overprint on clothing. The process of creation of the print consists in squeezing the ink through a stencil with screens directly on the product. Then, the pattern transferred in this way onto the fabric is additionally hardened by means of very high temperature. The biggest advantage of this method is certainly waterproofing of the print and its extraordinary durability. However, this is quite an expensive method and it becomes profitable only with a high print run.
Main photo: Jean-Baptiste Burbaud/pexels.com