January 20, 2021

7 minutes read
Multiloft – business cards with a rainbow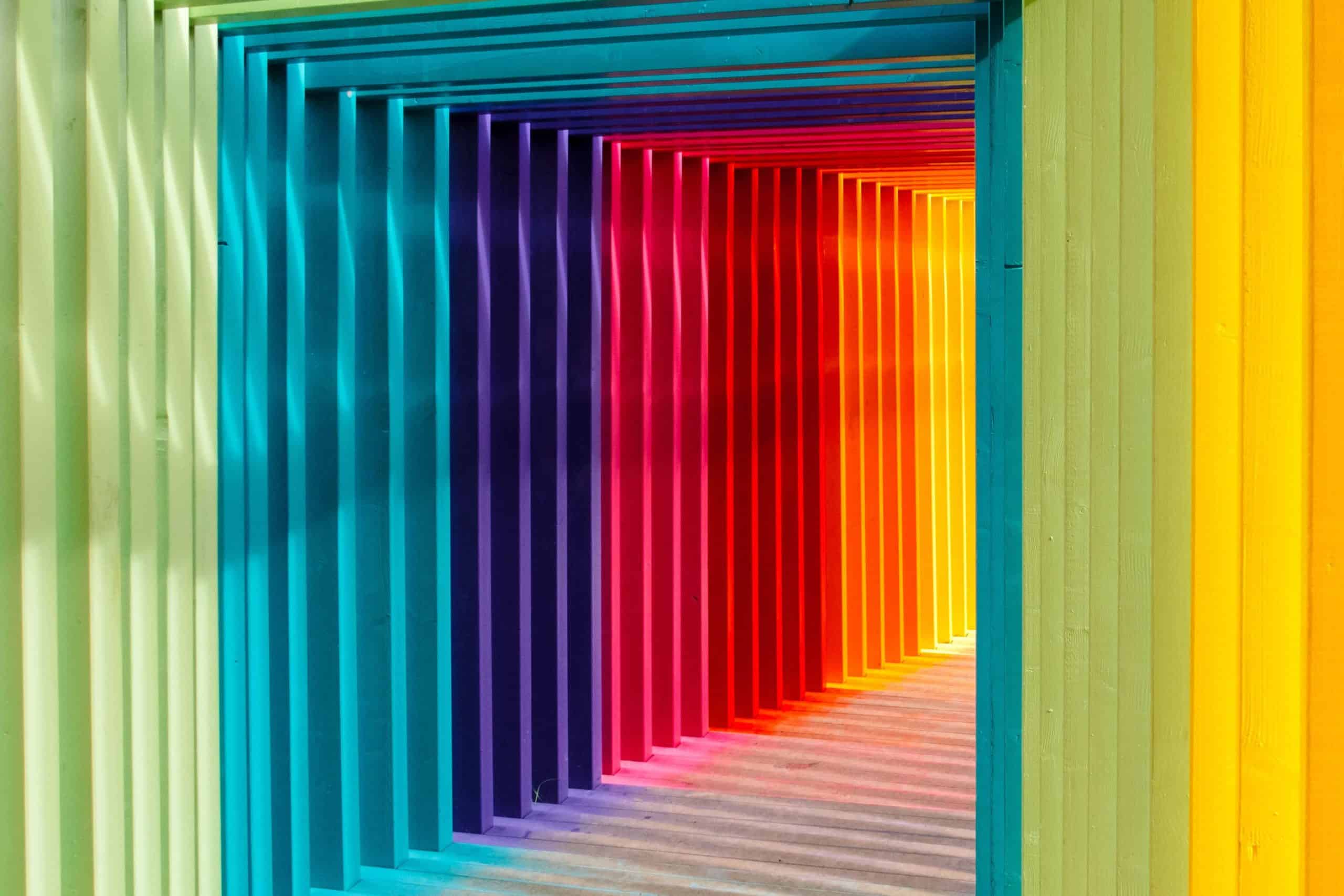 A business card is almost as important in business as a handshake. It says a lot not only about ourselves, but most of all about the quality of our services. Time for a new solution: get to know the multiloft business card!
Multiloft business cards are not only impressive, but also durable. Their most important element is a thin paper (multiloft), which forms two layers – the inner and outer. Usually they are white, but it is not a rule. A thicker color layer (or layers) is placed in the middle. All parts are connected without wet gluing, which affects the greater rigidity of the paper. Thanks to that the multiloft business card is hard, resistant and does not get easily crushed in a jacket pocket or in one of the wallet tabs. Printing is done on exactly the same principles as traditional business cards. Additionally, you can choose any lamination (matt or glossy), the type of embossing (concave / convex), as well as weight, type of paper (e.g. ecological) and type of printing
Choice of colors
The main highlight, however, is the colourful inner layer. The layout of multiloft business card gives an interesting effect of colorful edges. This is a detail that can attract attention. The color doesn't disrupt the composition, and the thicker texture adds a touch of elegant professionalism to the whole thing
The colors themselves will convey a certain message to customers or business partners and thus support your sales goals in a discreet way. Choosing an unusual color will not only make the recipient curious, but it will also stay in their memory for much longer than cool white and classic black. There is nothing wrong with tradition, but there is just a whole bunch of such business cards, so they can "get lost" in a maze of others
The large selection of colors offered by printing houses nowadays gives a wide range of possibilities to compose a personalized business card, which will emphasize the personality of the orderer or will refer to the visual communication of his company. If you have a problem with the right choice of colors, nothing lost – most companies in this industry have in their staff graphic designers and consultants who will help dispel your doubts and choose the best design.
Multiloft business cards are also available in magnetic version (one of the layers is made of magnetic substrate) and – what is a special treat for technology fans – in NFC version which has a special chip containing your most important contact information in digital form
Which format to choose?
There are 3 main formats of multiloft business cards on the market. Much depends on the specifics of your industry and the lifestyle of your target audience. You can choose from:
85×55 mm – a compact format, which – thanks to its size approximating the size of a credit card – will easily fit in any wallet or business card holder;
90×50 mm – this is the most popular, standard option. This is why the color layer will play an even more important role here than in the case of the other formats.
65×65 mm – or square. Something for those, who want to stand out not only by color, but also by shape
Advantages of an original business card
While not everyone will dare to have a colorful business card, there are a few advantages to consider
Attractive – A business card, as an important element of business communication, should catch the eye and help the recipient remember what is most important: the company name, its colors, and logo. Remember that you can make a first impression only once.
Essence of information – a well constructed business card contains the most important information in a condensed form. Adding colors will add originality to it.
Company presentation – non-standard solutions not only show courage and distance from yourself, but also suggest that as a company you are able to provide something more than your competitors
Remember that just as you take care of your business social media profiles or company gadgets, you should also (or maybe even more!) take care of your business card. Because it's what makes it your… business card.