May 12, 2021

6 minutes read
Adhesive film, or adhesive-free bonding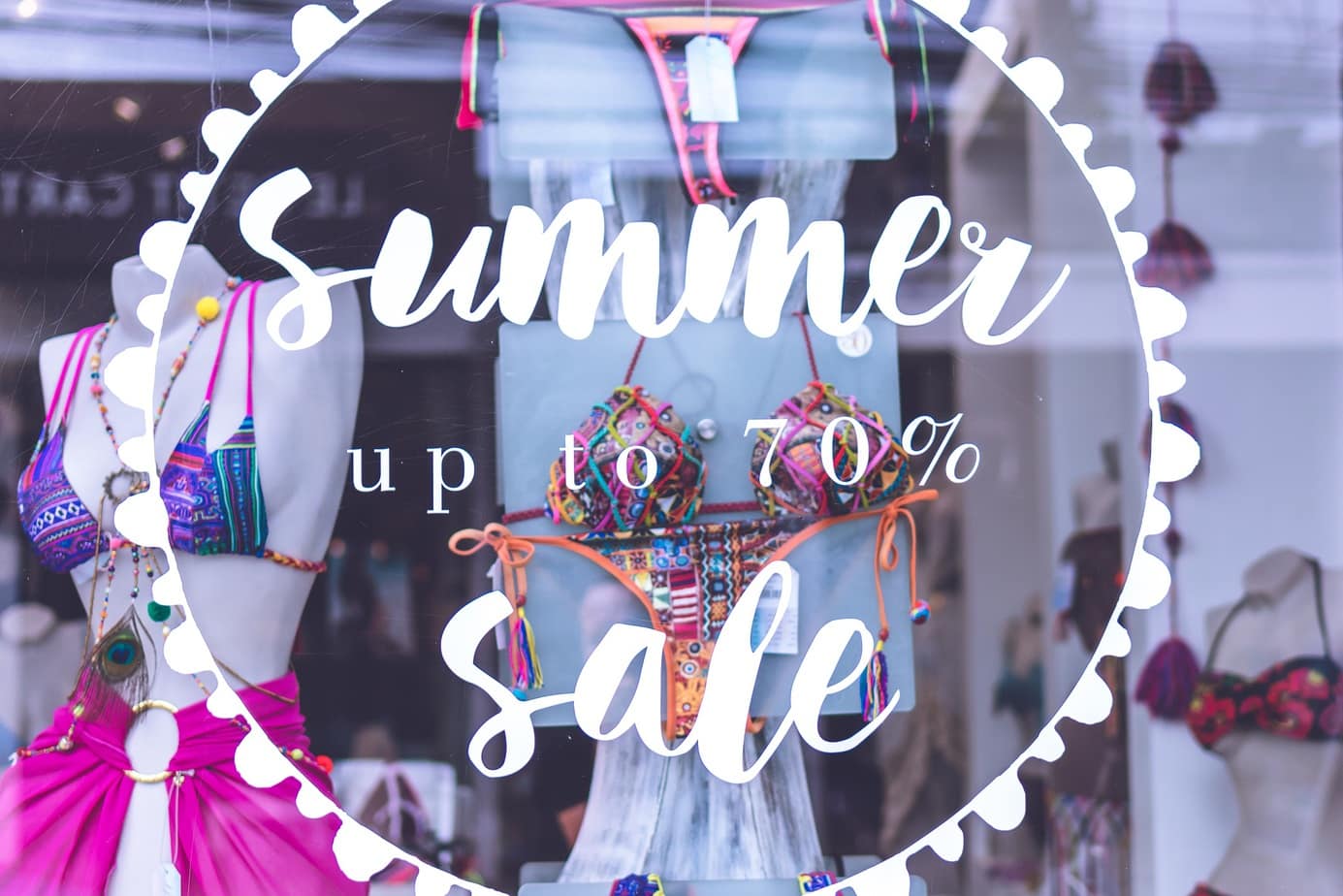 A store window is supposed to attract a potential customer's attention, and it can also be used to present selected assets of a brand or a store. Here with help come the advertisements on the surface of the shop window. Wrapping them has become a standard. But often resigns because of the price, and the fact that the material is difficult to remove later. The ideal solution here is adhesive foil
Simply put, adhesive film is self-adhesive and does not require an adhesive. This is due to the adhesive material – it naturally sticks to the surface, but it must be smooth and straight.
What is worth knowing?
From a scientific point of view – adhesion is a phenomenon of attraction of molecules, in which at the same time no permanent chemical bonds are formed. Adhesion film is PVC, or polyvinyl chloride.
Where is adhesive film used?
The film is ideal for commercial space as an advertisement on the store window. It can also be used to mark products – for example, in the form of self-adhesive labels. The foil is also used to wrap offices and office buildings. It can also be used on plastics, as well as household appliances and consumer electronics.
Foil is also used in the case of temporary advertising, informing about the ongoing, temporary promotion. After the action is over – it can be easily removed from the site.
Interestingly, the adhesive foil is also used to protect touch screens and surfaces that can be easily damaged and scratched.
Adhesive film can be stuck to glass, PVC, and painted surfaces. It can be used wherever quick installation, short application time and quick removal of graphics is required.
It can be printed using solvent and latex printing as well as screen printing.
What are the advantages of adhesive foil?
The most important advantage of this foil is the ease of mounting the advertisement. There is no need for glue, which means that even people who are not involved in the production of advertisements on a daily basis will be able to stick it.
Adhesive foil can be repeatedly stuck and unstuck. So, if you stick the element crookedly or inappropriately, you can at any time peel it off and place it correctly. It can easily be peeled off and the material does not leave any traces.
The advantage of adhesive film is also resistance to adverse weather conditions. Neither heat, frost, or precipitation are not able to destroy it.
The film is very flexible. It can be easily adjusted to the size and surface. Interestingly, the adhesive film in the white version provides greater coverage.
Colors and inscriptions printed on the film are very vivid and clear. Adhesive film lasts about 3 years indoors, and about 3 years outdoors.
What is worth remembering?
As with other materials, you need to remember to prepare the surface and degrease it beforehand. Remember that the surface to which the foil is to be applied must be thoroughly cleaned of dust, grease, or other contaminants. The surface should be degreased with a special preparation. Before applying the material, check whether it can be used with selected varnishes and paints. Adhesive foil is an excellent solution for entrepreneurs who rent premises and can not afford a permanent, fixed advertising on the window
Do adhesive films have any disadvantages?
The only disadvantage is that over time the writing on the window may fade. This is a natural phenomenon caused by sunlight.
How much does adhesive foil cost?
Prices vary, depending on the printer and manufacturer. The average price for a 50×89 cm print is about 25 PLN gross. The foil can be used in many dimensions. Also 350×89 cm – here the price is about 170 PLN gross. More and more printing houses offer printing on adhesive foil. The foil has many advantages, and its application on the site can be done by anyone, without much experience. The possibility of multiple sticking and unsticking is an important aspect.
source of the main photo: pexels.com