July 22, 2022

5 minutes read
The old fashion is back in favor: a wall mural for the bedroom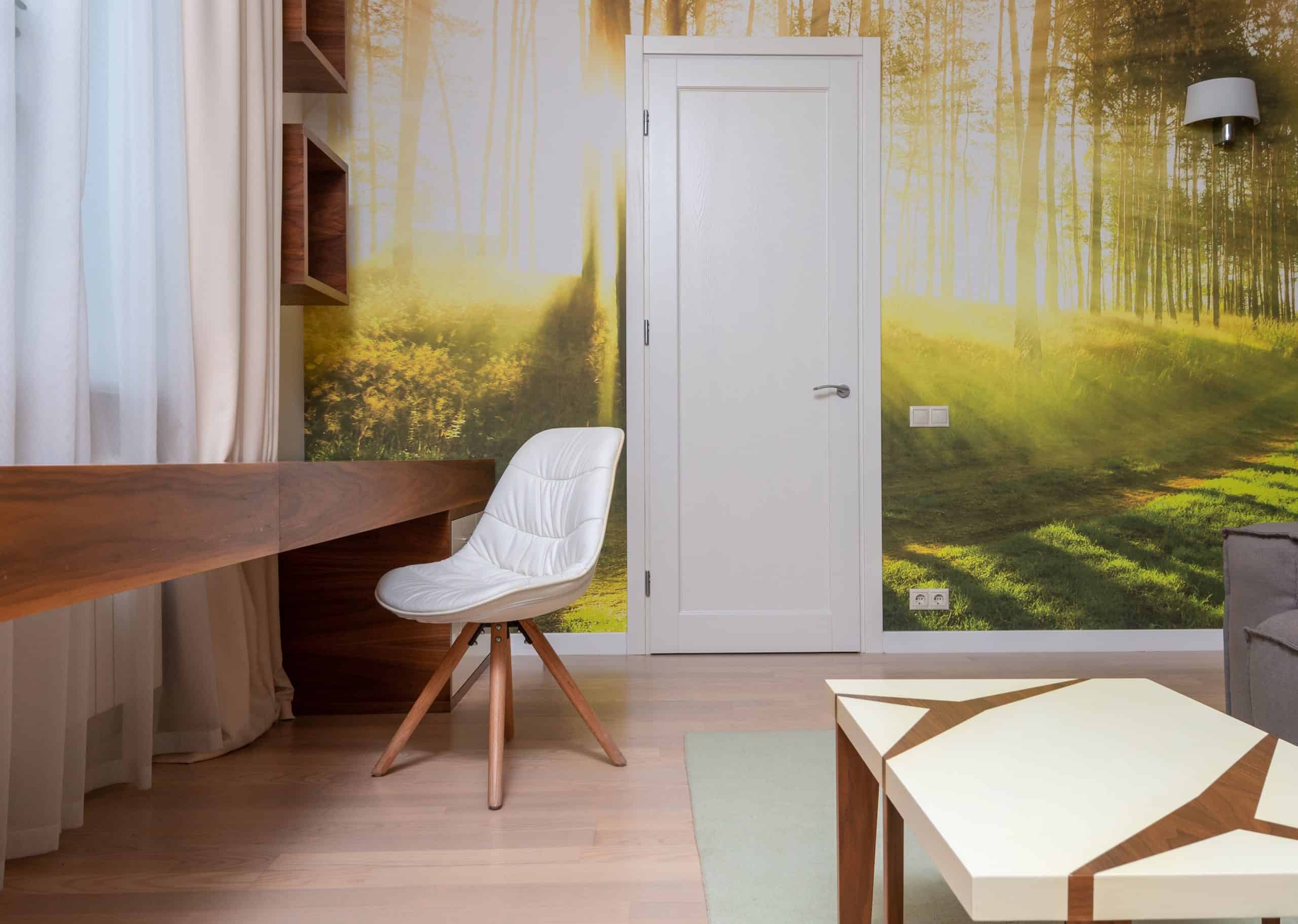 In current interior trends, wall murals are quite popular, but it should be remembered that qualitatively they differ strongly from their predecessors. Over the past few years they have experienced a real renaissance, and new printing technologies have made their design possibilities almost limitless.
Wall murals are an easy way to create original decor and quickly refresh an apartment. No wonder, then, that interior designers are so eager to use them. And what kind of wall murals will be best for the bedroom?
Advantages of wall murals
1. Ability to customize the wallpaper to fit the design
The desire to stand out and personalize create a huge demand for a unique interior. People dream of an exclusive environment made to their specifications. Mural manufacturers now give you the opportunity to order material according to the size of your choice and even with an author's design. To design, you can choose a photo from a catalog or upload your own design. In addition, there are several types of materials from which murals are made – from paper to fabric.
2. Large selection of backings and surface effects
The choice of wallpaper texture depends on the room and its purpose. There are different types of backings that give different effects and have different strengths. In addition, each wallpaper manufacturer has its own line of textures – so the wallpaper can be matte or glossy, imitating different fabrics and surfaces.
3. Seamless installation
Modern seamless wallpapers preserve the integrity of the image as much as possible and make the installation process easier. It is no longer necessary to agonize over matching successive fragments to make the graphic even and flawless.
The use of a wall mural in an interior
A wall mural is not only an easy way to create an unusual decor and atmosphere in an interior, but also a very practical solution that helps cover the shortcomings of a wall. In addition, well-chosen wall murals allow you to:
visually enlarge the space;
divide the room into functional zones;
create a distinct decorative accent.
The choice of image also depends on your individual preferences. In turn, it is important to understand that the motif of the wall mural directly affects the visual perception of the room, its proportions and appearance.
Murals for bedrooms
The overall impression of the space and atmosphere in the bedroom depends on the color palette chosen. It is not recommended to use vivid shades – they stimulate the nervous system and do not allow a good rest. However, it is acceptable to place a wall mural of rich colors above the headboard of the bed.
Interiors in 2022 are non-standard color schemes. For example, smooth color transitions, gradient fills, fuzzy drawings, "gasoline stain" style patterns, paint streaks. Wallpapers with Fluid Art style images continue to win the hearts of many people. Such patterns do not disturb, do not tire the eyes. They visually expand the boundaries of the walls, create a calming atmosphere in the room and look very stylish.
The atmosphere of relaxation and tranquility is also created by mountain landscapes – this is currently one of the most popular themes. They can be covered with dense forest or bathed in fog. An abstract mountain painting looks particularly original.
Nature-inspired murals will also be perfect in the bedroom – natural textures, plant and animal motifs, saturated greenery and flower power. There is nothing better than what nature has created! Murals with imitations of natural stone, wood textures, cork or linen – all these are extremely fashionable this season.
main photo: pexels.com/Max Vakhtbovych