November 17, 2022

5 minutes read
How to frame a poster in an ingenious way?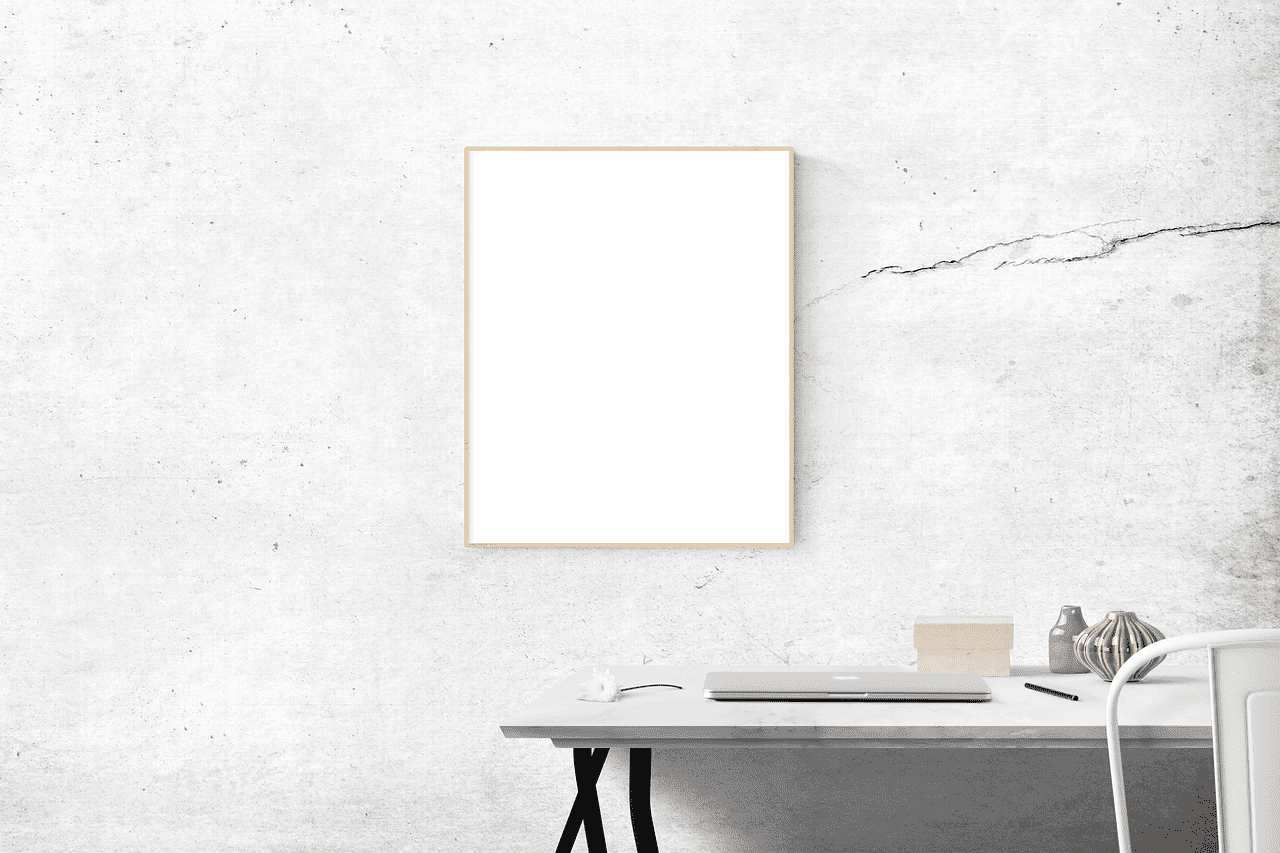 The easiest way to frame a poster is to put it in a frame or anti-frame. It might seem that these are the only ways to frame it. However, contrary to appearances, there are much more ingenious solutions. Here are some inspirations!
All kinds of drawings, graphics, paintings and posters are excellent wall decorations. Thanks to the many different motifs, we can hang them in all rooms – from the bedroom, to the living room, to the kitchen and bathroom. Before hanging, it's a good idea to frame the posters so that they don't get dusty or damaged. We present several ways, both the traditional, simplest ones and homemade, original ones that will add a unique character to our interiors.
Frame
The most popular frame for paintings and posters are traditional frames, available in different sizes and colors, and even shapes. In interiors decorated in Scandinavian style wooden frames look beautiful, while industrial or modern style will emphasize black, white and metallic models. In children's rooms, it is worth tempting to get frames in cheerful, vivid colors. We can hang posters framed in this way on the walls, but also arrange them on dressers, bookcases and desks.
Antyrama
Antyrama is another very popular way to frame posters, especially large ones. They consist of a substrate made of rigid HDF board and glass or plexiglass to protect the poster from the outside. If you don't want the poster to reach the edge of the antiframe, you can opt for a so-called passe-partout, which you put under the poster to get a few centimeter strip (usually white) around the framed graphic.
Slats
Slats are an unorthodox way to frame posters. To create an original frame, we will need four slats, their length must correspond to the width of our graphic. We put the edges of the poster between the slats and connect them with glue. To the top edge we attach a hook or any hook we make, so that the image can hang on the wall. Such a handmade frame will work well in rustic and boho interiors.
Wooden skirt/pant hanger
This way of framing may seem improbable, but the effect is so surprising and ingenious that it is worth using! We will only need hangers for skirts and pants. With the hanger we catch the top edge of the poster and hang it on the nails that were driven in beforehand. We will get the best effect if we hang at least several posters on one wall in this way.
Gray paper and rods
This proposal for framing the poster resembles the above method with slats, but here we need to gather only two slats or rods (slightly wider than the poster). You will still need: gray wrapping paper, string, glue, pencil, ruler and scissors. Glue the poster to the gray paper, and wrap and glue the edges (top and bottom) so that a tunnel is formed, into which the rods will be inserted. We additionally tie the top edge with string so that we can hang the poster. Such a binding goes beautifully with old engravings and botanical drawings.
Cork board
If you don't care about framing your posters, but would like to add some background, then hang them on a cork board. We can choose a larger board to create a collage of several graphics on it.
main photo: pixabay.com/Pexels