August 19, 2022

5 minutes read
How to design your own calendar? Create a calendar and print it!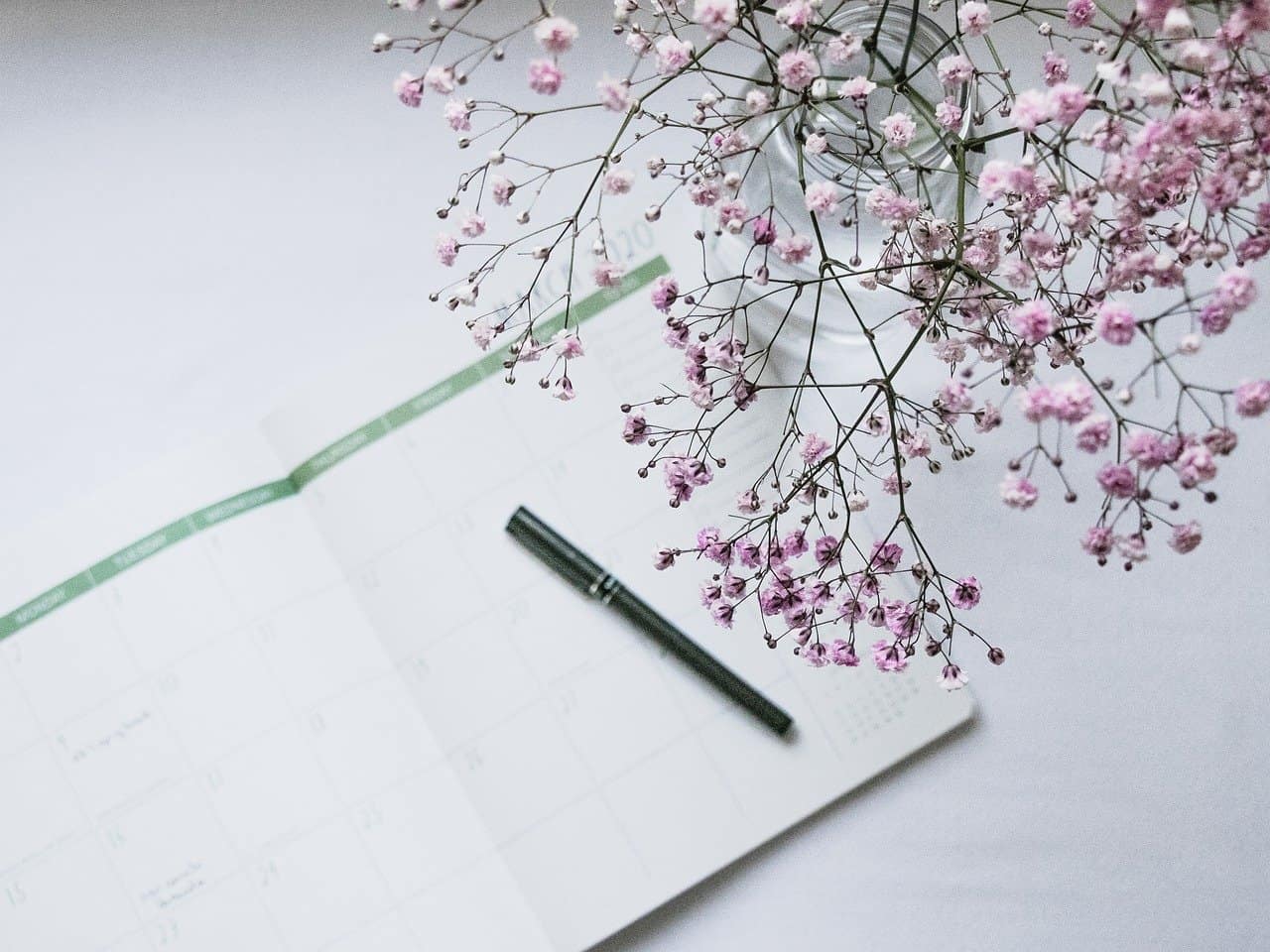 Calendars and planners allow us to organize and plan our daily life. Thanks to them we can be sure that we will not forget anything. There is no shortage of ready-made paper products in stores, but we encourage you to create your own calendar.
In stationery stores there is often such a wide selection of notebooks and calendars that on the one hand it is difficult to decide on any, and on the other – it is equally difficult to find something for yourself. The solution may be to create your own version. Before you get down to creative knitting, think about what exactly you need. Think about what kind of layout (daily, weekly or monthly) you care about, and what should be included in your calendar – perhaps a place for loose notes or tick-box lists? For what purposes will such a planner serve you? Only for professional ones, or do you also want to put there notes about household chores and social pleasures? Make sure that you do not run out of space for anything.
Canva – how to create a calendar using a web application?
If you are not yet familiar with Canva, it's high time to make up for these shortcomings! The Canva platform allows you to design all kinds of documents – not only calendars, but also invitations, business cards, posters, presentations, book and album covers, and even posts for Facebook and Instagram. Importantly, the application is free, although there is an option to purchase additional features. In its basic version, however, the palette of possibilities is sufficient.
In the program we have the possibility to use ready-made templates, in which we will change selected elements, for example, colors, size of inscriptions or background, as well as we can create our own designs from scratch.
How to design a calendar in Canva? To begin with, we need to create a free account on the platform, we can do this with a Facebook or Google account. After registering an account, we look for calendar templates in the search engine. We have a choice of templates for daily, weekly, monthly calendars, so we choose the design according to individual vision and our needs.
To personalize the design, we can use Canva's library, where we can find a wide selection of icons, graphics and illustrations. In the project we can change the color scheme and background or add text, for example, favorite quotes or motivational statements.
We need to save the finished project in .png or .jpg format and download it to our computer. After downloading, we can print the calendar to always have it at hand. The created project will be saved in our Canva account, so we can return to it and edit it at any time.
DIY calendar
If you don't like using online applications, make a calendar yourself. You will need a notebook or a file of sheets of paper, which you will later staple together, for example with a stapler, or thread with string or decorative ribbon. Pens and colored markers will also come in handy.
In the notebook you create your own table diagrams and calendar layouts, but you can be inspired by ready-made ones you find on the Internet. It's a good idea to designate space for important information, including important addresses, appointments, reading list to read, recipes. Use colored highlighters to mark the most important notes. We can decorate the DIY calendar with drawings and collages.
main photo: pixabay.com//hudsoncrafted