February 8, 2021

7 minutes read
Printing trends in wedding invitations 2021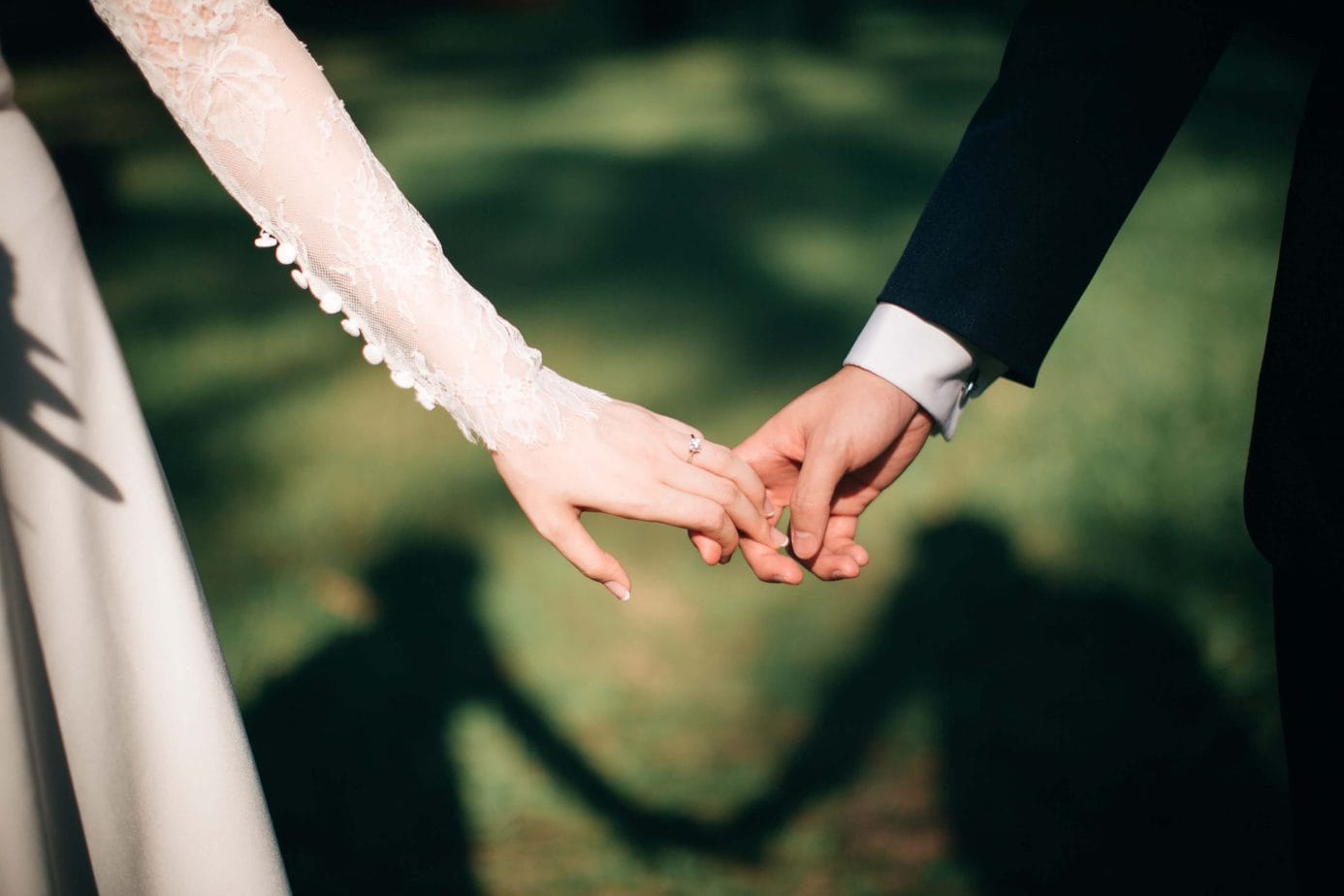 When you're looking for wedding invitations, it quickly becomes clear that there are a plethora of options that are sometimes really hard to find your way around. Explore the most popular trends for 2021 and decide which option will best meet your needs and highlight your unique style
Letterpress printing
This is one of the most popular printing techniques for invitations, making them look elegant and stylish. It stands out for its high quality, which makes the invitations unique and above all, durable as well. This method is very time consuming, because each color has to be ironed separately. In addition, it requires paper of a certain thickness and quality, which is why it can also be a bit more expensive
In this case the printer applies the ink on a convex surface and then literally presses it into the paper. The copies look beautiful, luxurious and remarkable. Whether you want to go for a glamorous, rustic, ethno or minimalist style, be sure to pay attention to this trend. Letterpress printing will work great with clean crisp lines and bold patterns.
Foiled Wedding Invitations
An inkless method that works similarly to letterpress, but the ink in this case is replaced by foil. It is heated to the right temperature and pressed. Most couples choose this method when they want metallic or shiny elements on their invitations. However, it is important to remember, that foil can make it difficult to read smaller text or thin fonts. So take this into account in the design of the invitations
Embossed invitations
Embossing is a good method if you want to print monogram or large fonts. Interestingly, ink is not used in this case. The printer uses metal plates to punch the letters on the paper and create raised ornaments. This method is less commonly used for invitations, and more commonly used for thank you notes, menu cards, and party cards.
Engraving
This is the opposite of letterpress printing. The letters are raised on the front and cut out on the back of the invitation. This effect looks great with very elegant, formal invitations. However, you must remember that this is one of the most expensive printing methods. The printer prepares the content on a metal plate and then fills it with ink. Finally, he presses it onto the paper. This gives the fonts a raised typeface on the front and an indentation on the back.
Engraving will work best on a thick material, such as cotton. Softer material, such as parchment, will fall apart when you try to engrave. Engraved text also looks beautiful on colored paper, and due to the nature of engraving, bright letters will look great on a slightly darker background
While you can use multiple colors when engraving, you'll have to expect longer turnaround times and a higher cost. Each color requires its own plate and a separate process on a printing press. Invitations can take anywhere from two to six weeks to complete, depending on your printer and proofing process.
Digital, flatbed and offset printing
You can use these to print dates, invitation enclosures or stationery. Digital printing is the cheapest option. It is based on a simple process of transferring a digital image to paper. Offset printing produces a similar effect. However, it will only work better with certain types of paper and with more precise color matching and intensity.
Laser cutting
This is usually used for invitations with a photo, because it allows to keep the details. So if you are dreaming of highly personalized copies, pay attention to this printing method.
Thermography (3D printing)
This method is very similar to engraving, but there are a few differences: The letters are slightly shiny, while the back of the invitation remains smooth. This type of printing suits the formal style of invitations. Importantly, you can save a little money here
The thermal process combines ink and resin powder. It will work especially well on cotton. On the other hand, give up on pearl or glossy paper. You should also reckon with limited colors – it's hard to get e.g. still popular pastel shades. Opt rather for light paper and darker ink. Thermography will be perfect for small graphic embellishments, for example ornaments.