October 8, 2021

7 minutes read
How do I create the perfect photo-album? Top tips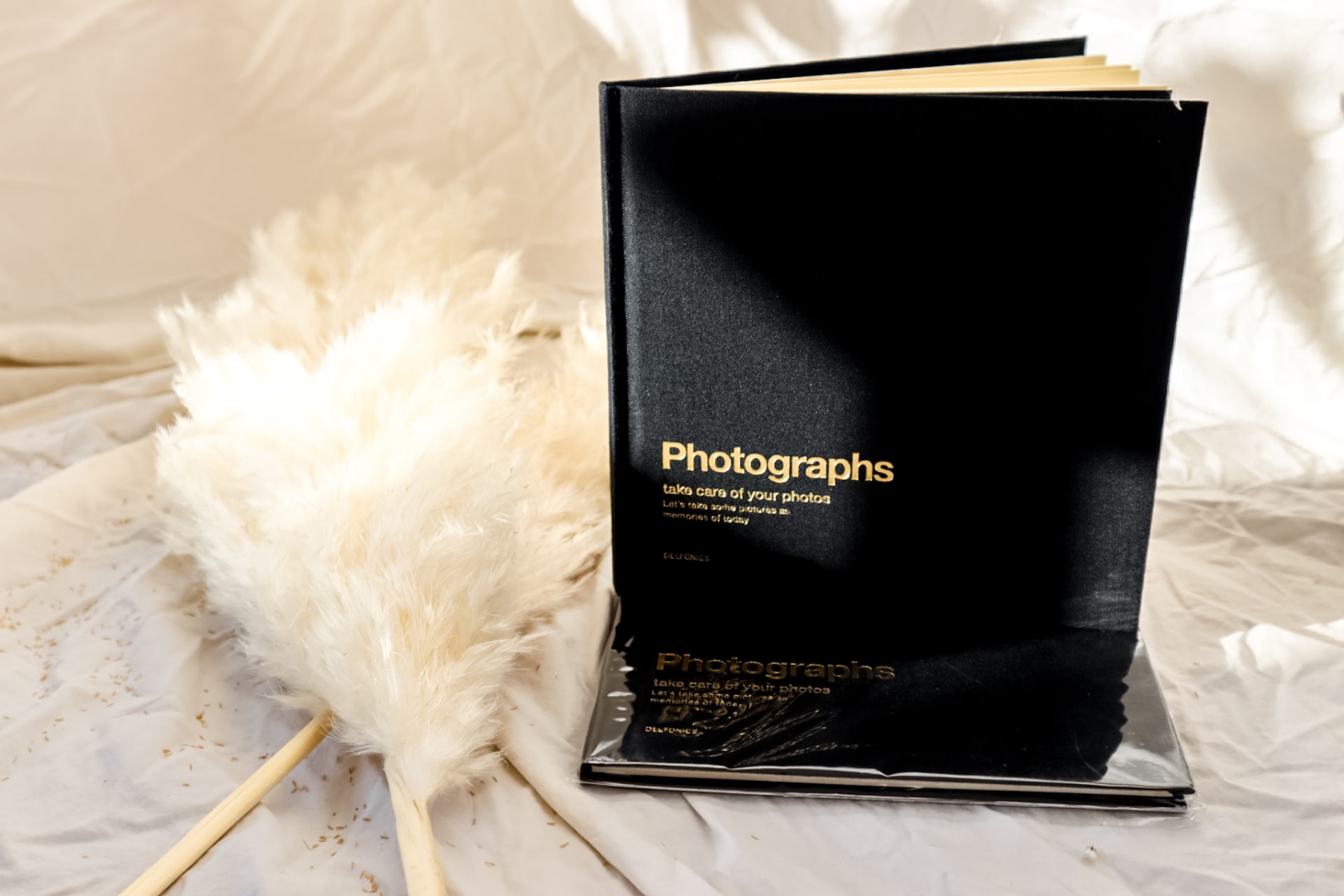 A photo-album is an elegant way to frame your photos, somewhere between a traditional photo album and a modern photo book. The photo album is more popular due to its lower production costs and the possibility of using more images. However, professional photographers and printers agree that the photo-album is up to 40% more durable and protects our precious memories better and in better quality. What influences the final price of a photo-album and how to choose your ideal variant?
Choosing the sheets
Paper type
When making a photo-album, the photos are not glued to the pages or placed in special sleeves like in traditional albums. Modern technology allows us to arrange selected photos in digital mock-ups and then print them on high quality photo paper. Professional Kodak and Fuji papers available on the market can come in several types:
luster, which is a semi-matte paper;
silk, a paper with a silky texture;
gloss, which is a glossy paper;
metallic, which has a glossy metallic coating.
In addition, Fuji also offers variants:
canvas, which is a paper that imitates a painter's canvas;
velvet, with a surface that imitates delicate suede.
The first three types are actually standard. Fingerprints remain on glossy paper and in humid conditions the sheets may stick together. Silk protects photos best from mechanical damage, but it also gets dirty easily when touched. In this respect, mirror is the best choice.
Metallic, canvas and velvet papers can give unique and interesting effects, but are not always available at photo and print shops.
If you don't know which paper will work best for your photos, opt to make test prints on different sheets.
Paper thickness
The thickness of the papers can also vary. The smallest and standard is 0.6 mm. Other options include 0.9 mm, 1.2 mm, and 2.0 mm. The last two options are the most expensive, but also the most durable. According to professionals, these are ideal solutions, but, unfortunately, not for every budget
It must be remembered that regardless of the thickness of the sheets, the printed pictures are still glued to hard cardboard or plastic inserts. As a result, albums are often thick and quite heavy.
Choosing the pictures
We should not choose too many photos for a photo-album. A standard album has about 20 sheets, or 40 pages. The optimum number of images per page is 4-6. It is advisable to limit your choice to the best images, because the more pages an album has, the higher its price will be.
Moreover, an album can have a limited capacity due to its thick paper and stiff inserts. If it has too many pages, it will be too heavy, impractical and uncomfortable to use.
Because the sheets are not recessed into the spine, the album can open flat (a full 180 degrees). This allows you to place panoramic photos in it – they will not lose quality and will look great.
Choosing a cover
Photo-album covers are always hardcover, bound in leather, eco-leather or canvas. Each option offers an almost unlimited choice of colors. Lately, more and more often wooden covers are being offered by printing houses in several variants. The choice of a particular cover depends rather on our preferences – all of them are durable and can be matched to the character of the whole album. Additionally we can put any inscription on the cover using the following methods:
digital printing;
laser engraving;
stamping.
In the case of engraving and printing, the color and typeface of the inscription can be chosen to complement the cover and be legible. Embossing is the most costly, because each project requires the preparation of a new stamp
Additionally, embossed letters can be enriched with color fill: silver, gold, white, black or brown. Some variants of covers give the possibility to mount metal protective corners in silver or gold. Additionally, the sides of the photo-album can be silver-plated or gilded.
Photo-album or photo-book?
Ultimately, the choice depends on us. The photo book is closer to a photo-report – you can put more photos in it, add inscriptions and decorative graphic elements. However, it is a cheaper option, but also less durable and of poorer print quality (grain may be visible in darker photographs). A photo book is the perfect keepsake after a family vacation or a birthday gift for a loved one.
A photo-album is elegant and solid, but definitely more expensive. It is best to choose this option in case of very special events and occasions – wedding, birth of a child, 50th wedding anniversary etc. The printed photos will be of the highest quality and will look better on thicker paper. Due to its durability, a photo-album can be a priceless family heirloom that will last for several generations.
Main photo: mimi lalaa/unsplash.com