July 27, 2021

6 minutes read
Triple flyer – what is it and who can it be useful for?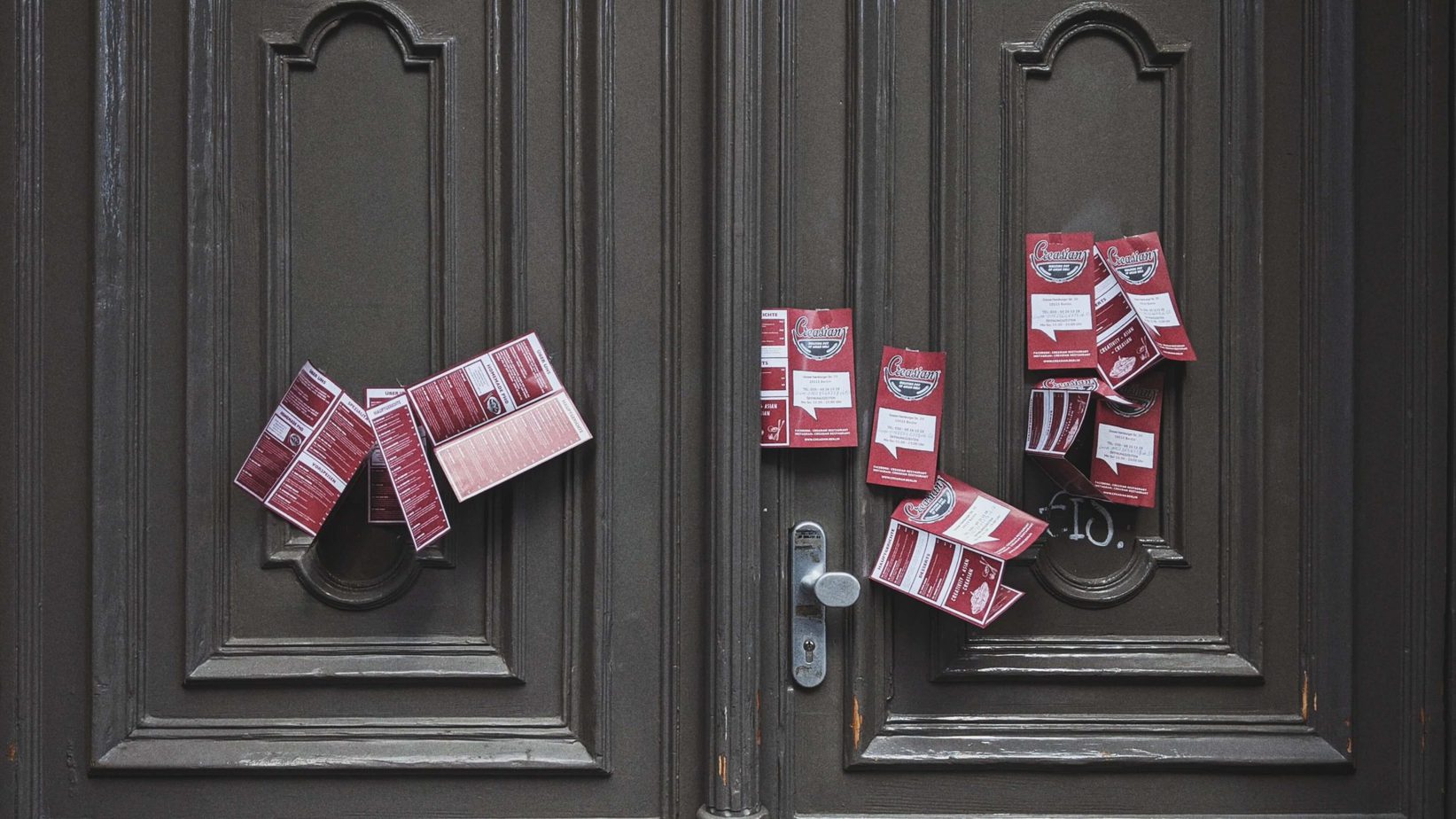 The tri-fold flyer is the ideal solution for printing miniature brochures. Well divided space on A4 format giving many advertising applications.
Trifold Flyer, paradoxically, is folded only twice. It creates six large panels that can be joined together or contain separate information. When is it worth considering its implementation?
DL folded flyer x 3
A tri-fold flyer is a sheet of A4 paper folded in three. The size of a flyer is specified in different ways: as a trifold DL flyer, 297×210 mm flyer, 6pp DL flyer. Each time it is the same product. Folding results in 2 folds and 3 panels on each side of the flyer.
This folding results in a folded brochure with two covers (front and back), as well as an inner divider. There are at least several possibilities for interpreting this layout and adjusting the printout to it. This gives a very wide range of applications and inspires to creative use of the obtained advertising space.
Folding possibilities
In case of a trifold flyer we have two folding possibilities. Folding is a process of folding the paper, i.e. folding it into half or more. While folding your flyer into two parts does not give you much room for maneuver, folding it into three parts gives you a few options.
"C " fold – a flyer folded this way opens naturally into a C-shape. The outer right leaf is tucked inside (so it has to be slightly narrower), and the outer left leaf covers it
Z-fold – also called accordion fold. The leaflet opens naturally in a zigzag and all its wings are of equal width.
Finishing options
Tri-fold flyers are available in many finishing options. It is important that the paper used to produce such a flyer is not too thick – then there is a risk of cracking and poor shape retention after folding. Paper that is too thin is also not a good option due to the fact that the flyer is double sided. The ink should not seep through to the other side because the printout will be unreadable.
You can opt for chalky paper – matt or glossy, weight 130-300g. There is also the possibility of refining, for example by using dispersion varnish. It improves color reception and reduces the risk of print smudges and reflections.
Trifold leaflet – application
The tri-fold flyer has a very wide range of applications in many industries. C-fold brochures can be used as neat menus in restaurants and cafes. They work well as wedding menus or wine lists.
Z-folding is a much more popular form of tri-folding flyers. This is due to the fact that it is easier to prepare the material for printing. All tabs have the same size, which is very convenient.
A trifold leaflet will work well as an advertisement of one product or service, as well as several at the same time. It depends on the graphic designer's imagination how to divide the space. If we treat each panel separately, we get 6 separate advertising fields. We can also divide the flyer in half: in such a way that when you turn the brochure upside down, you get 2 independent brochures. Each has a separate cover. It's a bit subversive and eye-catching.
The tri-fold leaflet is also suitable for mini guidebooks: then the inside page can be devoted to a map. The remaining rectangles can be used for descriptions of interesting places in the advertised region. Another option is to prepare the printout in such a way that it is readable when unfolded flat.
A trifold leaflet offers many advertising possibilities. Properly arranged space will allow us to provide customers with maximum information without the impression of content overload. It is a handy and very creative form of advertising outdoors.
Check also What features should an effective advertising leaflet have?