May 19, 2021

5 minutes read
Printing… from sand? It is possible!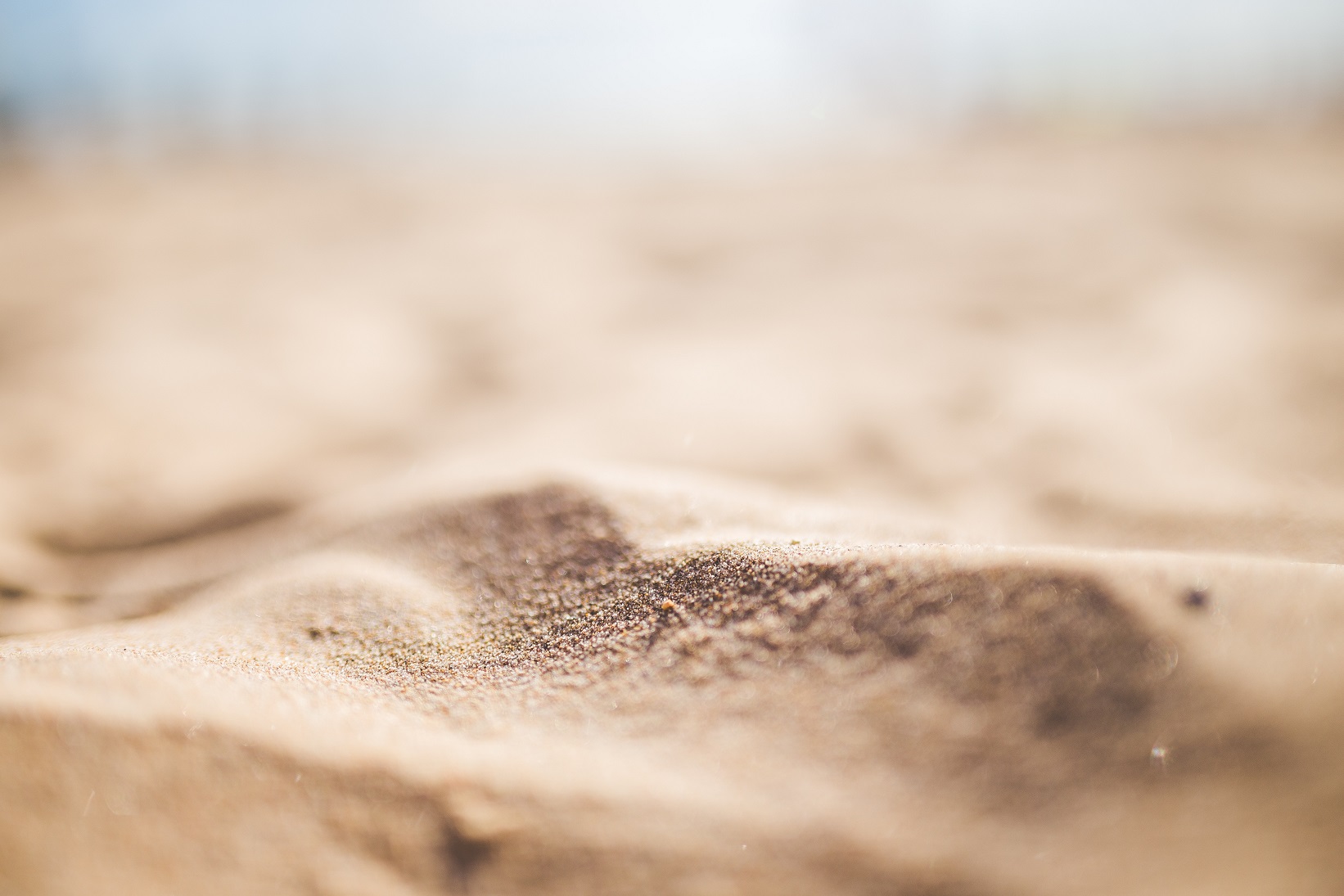 The creation of the world's first printing press was a major event. Today, scientists are leading the race for newer and more innovative printing methods. 3D printers are no longer unusual. There are more and more solutions, which use non-standard materials for 3D printing.
For 3D printing various materials can be used, not only polymeric material. Now also ceramics, metal, and sand have become non-standard and innovative materials that have found their way into 3D printing.
3D printing from sand – how does it work?
The whole process of 3D printing from sand is divided into three stages.
In the first, you need to apply the material you are printing with. The head with precision sprinkles a layer of building material with a specially designed binder, which combines the sand particles. The process of material sprinkling is repeated several times until a three-dimensional object is obtained. At the very end, the product should be cleaned of unbound sand. Such printouts can be used for example for foundry tooling. If we want to use the printout as a permanent element – it needs additional processing, which involves impregnating and hardening of the printout.
What can be printed from sand?
3D printing of moulds and foundry cores is becoming more and more popular in the Polish market and more and more companies decide to implement this modern foundry technology.
For example, the German manufacturer of bathtubs and washbasins Sandhelden. As the manufacturer himself says – these printouts are distinguished by extremely high durability, and this is all due to the use of appropriate coatings after the spatial printing process.
The technology of 3D printing from sand is not only used to create casts in industry. Also decorating companies dealing with interior design use this technology. It is characterized by strength as well as accuracy.
Sand Binder Jetting 3D printing technology allows for the production of the most demanding and complex, and at the same time large, industrial objects. This technology is also used in 3D printing of ceramics, or metal.
For sand 3D printing, the most commonly used binders are such as:
Phenol;
Furan;
Water glass
CHP (cold hardening phenol).
One of the companies that uses sand 3D printing technology is Volvo Group. The Swedish automaker has been gradually introducing 3D printing technology in its plants, all in an effort to streamline numerous processes. In 2015, Volvo began printing special tools that make it easier to assemble engines, and a year later, a printer used to produce sand casting molds appeared in one of its factories. Successive 3-millimeter layers of molds are printed by bonding sand grains together with an adhesive. This technology has saved time and money in prototyping and given the engineering team new opportunities. Volvo's brand engineering group has also created a prototype engine created from 3D printing using metal.
Initially, 3D printing technology mainly used materials based on many types of plastics. Nowadays, 3D printing is spreading, which is noticeable by the dynamic development of materials used in this technology. In addition to metals, this technology enables the production of such elements as ceramics, rubber, glass, concrete, sand, various types of resins, and interestingly – also from sugar and chocolate. This is all due to the variety of available materials, which give the possibility to choose according to the needs. What else will engineers surprise us with?
3D printing technology gives new and unlimited possibilities, because it is developing. As many scientists and engineers predict, 3D printing may even become a norm in the future and change the world of mass production. 3D printing allows us to create more and more demanding and complex parts. Nevertheless, we are in for quite a revolution in 3D printing technology. 3D printers will be optimized in terms of design, speed of operation and size. We are also waiting for the era of control software development.
source of the main photo: pexels.com